PSA: If you want a jailbroken iOS device within the next year, now is the time to get it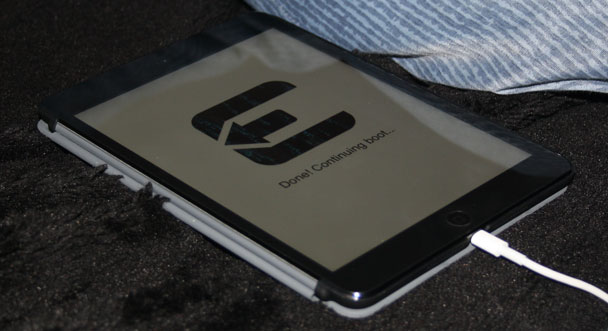 Right now is a golden period for iOS jailbreaking. When iOS 6.1 came out, the evasi0n team had a jailbreak ready that together allowed every iOS device on the market to be jailbroken with the latest version of iOS. The quick bug fix releases 6.1.1 and 6.1.2 didn't do anything to fix the exploits used, but the iOS version Apple is currently beta testing- 6.1.3- does have a fix for the jailbreak.
What this means is that right now the window for just buying and jailbreaking any iOS device is quickly closing. One iOS 6.1.3 is out, you can no longer be 100% sure that a device you buy has an older version of the software, and that number is quietly going to move towards a 100% certainty that it won't have a compatible version.
What's more, to be able to downgrade an iOS device from a higher version number, you need to have something called SHSH Blobs of the version you want to downgrade to saved on your device. Cydia will automatically save these for your for the iOS version that your jailbroken device is on, but the moment 6.1.3 is out, it will become impossible to save these. That means that even if you buy a pre-6.1.3 device after 6.1.3 is out, you will have lost the ability to downgrade in the future, which also means you won't be able to restore to a jailbreak-compatible version.
In short, iOS 6.1.3 is now at the beta stage, and may be released any moment. Once that happens, the golden month of jailbreaking we've had will be over, and no one knows if or when the next one will be. The team that jailbroke iOS 6.1 is said to have more exploits handy that almost make for a new jailbreak, but chances are that these will be saved at least until a next major release comes out (i.e. 6.2), and likely even to iOS 7 comes out. By then they might have been found and patched by Apple, or other changes in software or hardware with upcoming iOS devices might render them useless. Point being, once iOS 6.1.3 is out, there's no telling when the next opportunity to jailbreak a brand new device will be, and there's always the chance it won't ever happen.
Bottom line, if you've considered buying an iOS device and want to jailbreak it, now is the time to do it. By now, I mean today, tomorrow, as quick as you possibly can. That's the only way you're guaranteed to get one that can be jailbroken, with no guarantee when or if you'll ever have the chance again.
As for the importance of jailbreaking, well, I'm fairly certain that nothing Apple will add in the next few full iOS releases will come close to the functionality offered by jailbreaking. Jailbreaking these days is ridiculously simple, I don't even think it's possible to completely break a device anymore thanks to the restore and DFU mode features, and it's no longer something that bogs down your system to a crawl. My iPad mini is jailbroken, and the features I gain from that are so central that I honestly don't know what to do once the iPad nini 2 comes out. In all likeliness it will have four times the screen resolution and a much faster chip, but even so, it loses so much by not being jailbreakable (not straight way, anyways) that I just don't know if I'll be able to do it. I was barely able to switch from my jailbroken iPad 2 to an iPad mini, and that was trade that had a lot more to offer than any iPad mini upgrade I can imagine.
So, if you've been dragging your feet on getting/upgrading an iOS device, and want to make sure you can jailbreak it, you really have no time to waste on this one.