3 great Android apps that more people should know about
Google Play shows you how many times an app has been downloaded, and those numbers often amaze me. Some apps have a million downloads for reasons I can't fathom; others have only a few thousand but should have that million. Here are three apps that are great and should definitely have more downloads than they have!
1: AutoRemote
AutoRemote is one of my favorite Tasker plug-ins, one of the most powerful Tasker plug-ins out there, and frankly such a powerful Android apps I know, period.
Its feature list gets longer for every release, but bottom line, it's an app/plug-in that allows for communication between different devices, including Android, iOS, Linux, and Windows devices. Unlike any messaging system that's designed to allow the user to communicate with other people. AutoRemote is there for the devices themselves to communicate.
Usage examples include allowing your phone to control your PC (like having a button on your smartwatch that turns off your computer monitors, like I do), have your tablet automatically mirror the volume of your phone, have your phone forward notifications to your tablet when its screen is on, send text to your phone's clipboard from an iPad or web browser, and about a trillion other amazing things that are possible with this.
While AutoRemote is well known to readers of this site and Tasker power users, there's still a huge gap between AutoRemote's "1000-5000" installs and Tasker's "100,000-500,000" installs, so it's worth pointing this out as there are apparently many Tasker users out there who have no clue it exists. Moreover, I think many people would start using Tasker just for this.
Make sure to check out our guide to AutoRemote, as well as other AutoRemote articles we've published in the past.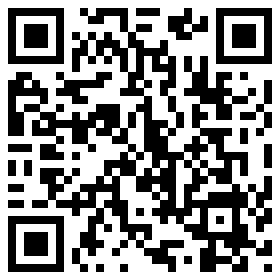 Download: Google Play
2: USB/BT Joystick Center
USB/BT Joystick Center is a key app for our guide to game controllers on Android, for good reason. It's a all-in-one tool for using various game controllers on Android in ways that make those off-the-shelf game controller setups outright pathetic in comparison. Whether you want to use your PS3 controller to play Grand Theft Auto, or if you've always dreamed about using the motion controls of a Wiimote to play Angry Birds, this app does it for you:
What's special about it is its broad support for controllers, as well as its built-in ability to let root users map controller buttons to emulated touch input, which enables support in games that otherwise don't support game controllers.
The app has grown quite a bit as far as sales go in the last year, but it's still only at about 20,000 licenses sold. Once it hits 25,000, the developer will make it open source, which is a great reason to help its sales statistics increase! If you ever wanted to use a game controller with your Android device, you really need this app, and don't forget to check out our guide for it.
Download: Google Play
3: ScreenCast
ScreenCast is a root-only app that should frankly have a bare minimum of as many downloads as there are Android developers. Similar to Display Recorder for jailbroken iOS devices, this app allows you to directly record the  screen of your device, like a video version of taking a screenshot. This is pure gold for anyone whose ever needed to make a video of an Android app, like for instance app developers.
It's very useful for others too though, and I use it to create videos for articles in the cases where I don't need anything but the screen in the picture (obviously this won't record an accessory lying next to the device). Even for the average Android user this is great, for the exact same reason why screenshots are great: it allows you to quickly show someone what's going on on your screen, whether it is to document an issue, a funny event in a game, or just demonstrate how to send an SMS to your mother.
Unfortunately the download count of "10,000-50,000" isn't that good considering how powerful this app is. I see a lot of videos out there that feature someone pointing a camera at a screen, and the quality is normally very bad compared to recording the screen directly. As an added bonus, the output files are very small, making it easy to share and upload even longer clips on a slow internet connection.
The video below is from one of my articles yesterday, and since I used Screencast to record it, it also shows how Screencast works:
Download: Google Play