How to restore Homegroup groupings on Windows 7/8/RT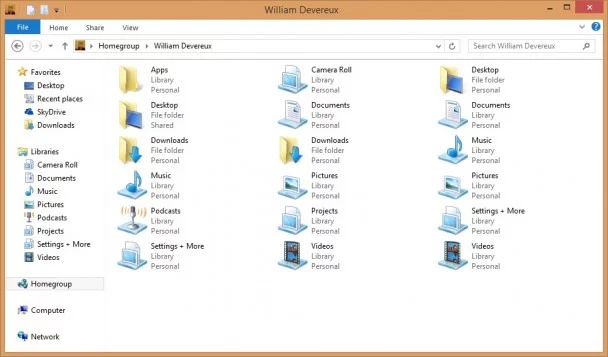 Homegroup (previously known as "HomeGroup") has been one of my favorite Windows features since it debuted in Windows 7. It makes sharing files with other devices on your network extremely easy, and it always just works.
Lately, however, I've experienced an issue where the devices associated with an account suddenly lose their grouping in the File Explorer, leaving you with a somewhat confusing mess of libraries and shared folders. While this doesn't affect the basic sharing functionality, it can be a little difficult to differentiate between a Documents library on your desktop computer and the same one on your tablet.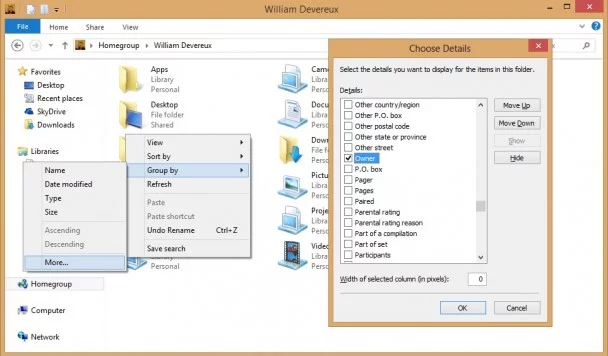 Thankfully, this is pretty easy to fix if you know where to look. If you guessed "Right-click > Group by," you'd be correct. Unfortunately, the one you're looking for isn't one of the four defaults, and the list of potential ways you could group your libraries under "more" is seemingly endless. There are literally hundreds of options, ranging from "35mm focal length" to "required attendee addresses" and "year." Believe it or not, the tag in question is actually "Owner."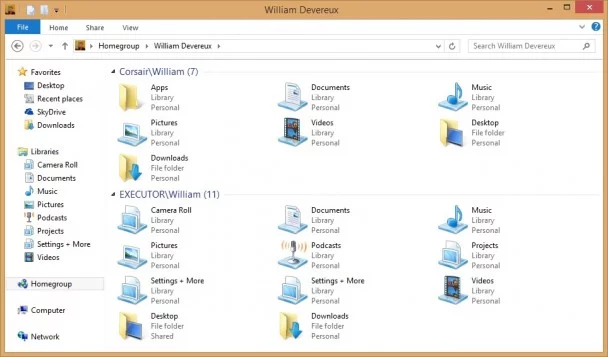 To fix the grouping, simply select the checkbox next to "Owner" and hit Ok. The tag will now now available in the "Group by" context menu, allowing you to once again group libraries based on the source PC. This view is slightly different from the original, since it shows the username after the computer name, but it's more than good enough. This was a particularly annoying issue for me and nobody seemed to have an answer online, so hopefully this brief tutorial will save you from searching through hundreds of tags like I did.