How to change the DNS settings on your Chromebook, and use Google's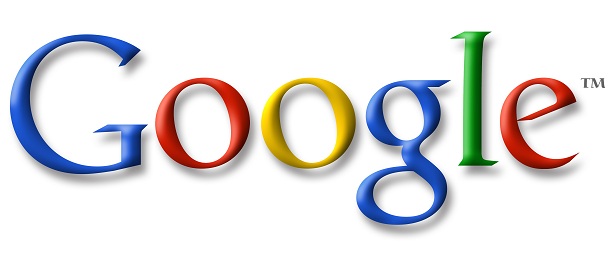 An area that's long been lacking on Chrome OS devices is the ability to manually change your DNS settings. There are lots of reasons why one might want to do this, including avoiding annoying redirects imposed by your ISP and speeding up your general web browsing.
DNS servers are basically the navigation systems that your computer uses to browse the internet: they translate a web address (like pocketables.com) into a specific series of numbers that acts kind of like GPS coordinates on a map. It tells your computer exactly where to go in order to access the content you want. As you can see, DNS servers are very important – and Google's free public DNS service aims to make your web browsing faster and safer, in part by protecting you from malicious websites that could compromise your personal information.
Therefore, the inability to change these DNS settings on Chromebooks and other Chrome OS devices was a big, gaping hole that needed to be filled right away. Luckily, it's now really easy to do.
First, simply navigate to chrome://flags in your omnibox. Find the flag you see below ("Experimental static ip configuration"), and enable it.
Then, select the option that appears on the bottom of your screen to restart your device.
After your Chrome OS device reboots, simply type chrome://settings in your omnibox, or select the menu button in the upper right-hand corner of your browser window, and click on Settings.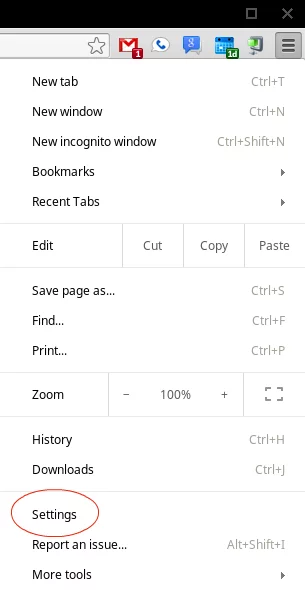 Finally, under Internet connection, click on the name of your network. Then click the Network tab, and select either Google name servers or Custom name servers, in case you'd like to edit them yourself.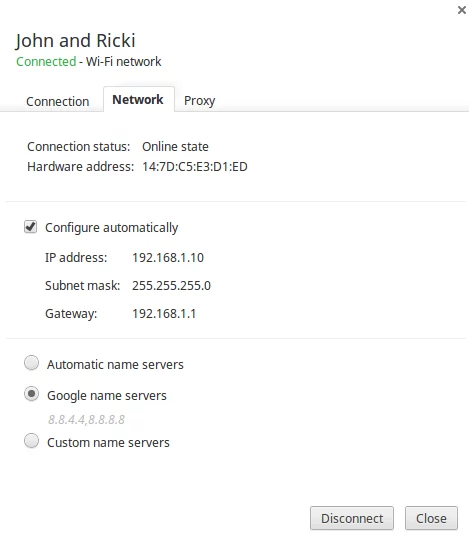 Pretty simple, right?
As a side note, I wrote this tutorial on the latest dev channel of Chrome OS. This flag, and this feature, may or may not be available right now on stable or beta channels. If you're interested in trying it out, and it doesn't work for you, simply wait until this feature trickles down to your channel – or simply upgrade to dev.
[
Google+
]