Photo editing on your Chromebook, part 4: Pixlr Editor
It is always best to save the best for last, so that's exactly what I'm doing now: in the fourth and final part of my ongoing series on photo editing on your Chromebook, I'm taking a look at the most powerful and full-featured photo editor for Chr,ome OS I've run across: Pixlr Editor. (And actually, since it's Flash-based, it should work on any browser capable of running Flash.)
This is by far my favorite solution for photo and image editing on my Chromebook, and in fact I've used this for many images that appear on Pocketables. Like PicMonkey and Pixlr Express, Pixlr Editor is integrated directly into Google Drive, making it easily accessible from Drive's web interface or the Chrome OS file explorer.
To those of you who are familiar already with Photoshop, you'll find a great deal of similarity with how options are laid out and how they work. It's extremely easy to work with multiple images and layers, and a persistent floating toolbar gives you different editing tools: crop, move, marquee, lasso, wand, pencil, brush, eraser, bucket, gradient, clone stamp, color replace, drawing, blur, sharpen, smudge, sponge, dodge, burn, red eye reduction, spot heal, bloat, pinch, color picker, type, hand, and zoom.
Since I'm not a professional photographer, and use about 1% of all the features Pixlr Editor has to offer, I thought it might be best to simply show you the drop down menus that along the top of the page. This should give you a better idea of all this web-based editor can do.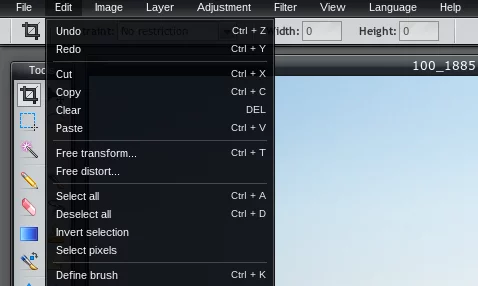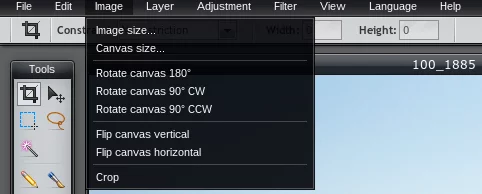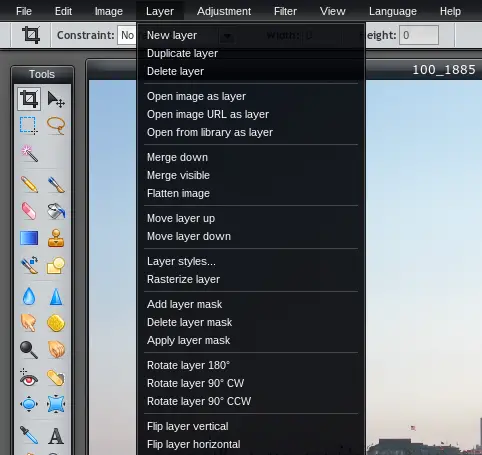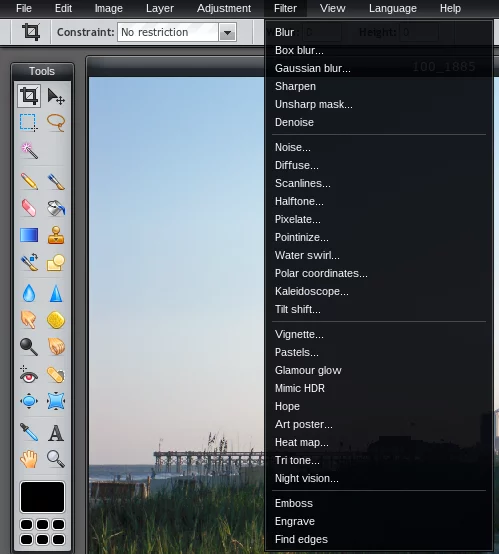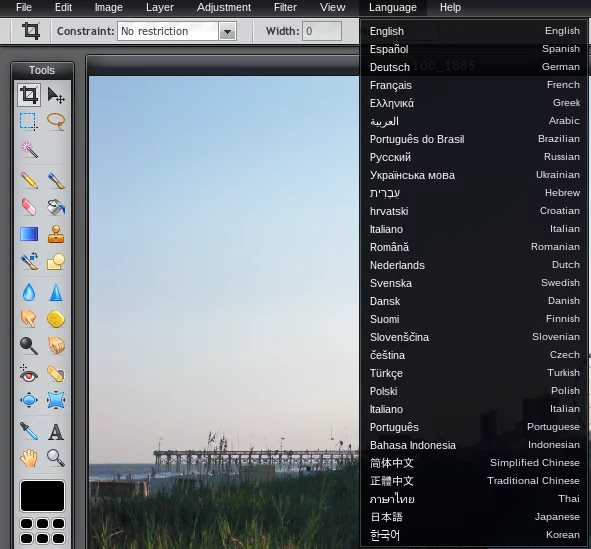 As you can see, international language support is superb, and there is also a great support community with tons of information to help you with whatever your photo editing needs might be. In fact, I can't emphasize how much the support community can help when you run into a hurdle (I'm speaking from personal experience). Browsing through some various topics can also give you a better idea of all that this editor can do. Finally, you can simply load it up on your Chromebook and play around with it yourself; that's perhaps the best way to get to know Pixlr Editor.
Some people have complained about Pixlr Editor being Flash-based, rather than using HTML5. While this may a legitimate complaint, I haven't run into any major issues so far, and I have a feeling that Flash makes it easier for Pixlr Editor to implement some of the more advanced editing features.
Still, at the same time, Pixlr Editor can be rather resource-intensive, and the Samsung Chromebook on ARM certainly isn't a powerhouse of memory and processing power. In the past, I have occasionally had memory issues when using Pixlr Editor, in which I opened a new tab, navigated to the old one, and found that Pixlr Editor had refreshed and lost all of my edits. This was admittedly rare, and I haven't come across this in any of the newer Chrome OS developer builds, but it's something to keep in mind.
Overall, I give Pixlr Editor two thumbs up. I just hope that if and when it is transitioned over to HTML5, it will be just as awesome, or even more so.
Advantages: The closest thing to Photoshop on the Chromebook; should have more than enough tools for personal use, and even many professional uses; fantastic support community; Google Drive integration.
Disadvantages: Flash-based, resource intensive, requires an internet connection to function, might be confusing at first for the novice user.
Download: Chrome Web Store