Reminder: Open enrollment for Sprint TEP ends on March 31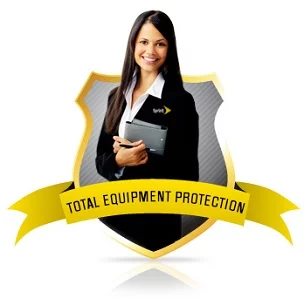 Throughout the month of March, Sprint has been offering its customers the chance to sign up for Total Equipment Protection, regardless of when the customer's device was originally purchased. Normally, Sprint requires its customers to sign up for phone insurance within 30 days of purchase, to avoid abuse or other fraud. However, those of you who are potentially interested in this offer only have until Sunday, March 31, to sign up.
Like I mentioned before, this could be a good deal if you are someone who happened to get a buggy HTC EVO 4G LTE, but didn't discover all of the bugs until after your 30 days are up. Users have reported that Sprint has been known to ignore certain LTE or GPS issues, so this might be an easier way to get a replacement.
Still, I generally advise users to avoid insurance plans offered through carriers – the immediate cost savings are often moot when you consider how much you pay for insurance over the course of a two-year contract. And even for those that do appreciate the added peace of mind, oftentimes third party retailers like Best Buy offer the better deal. But at the same time, open enrollment still might benefit certain users who suddenly find themselves in a hard spot, and who had previously opted against insurance.
In any case, if you're interested, you can sign up at the link below.
[
Sprint
]