Review: Idolian Mini Studio 8
The nice people over at Idolian recently offered to send me one of the company's latest products for review, the Mini Studio 8. This 8-inch Android tablet is obviously not high end, but its asking price of just under $200 is certainly somewhat reasonable for what it offers. It's also very obvious that, based on the name of the tablet along with its packaging, Idolian is targeting those who have Apple envy but might not be able to afford an iPad mini of their very own.
But in a market saturated with similar budget Android tablets, is this the right one for you, or should you keep on looking? Keep on reading, and hopefully I can help make your decision a little easier.
Quick Specs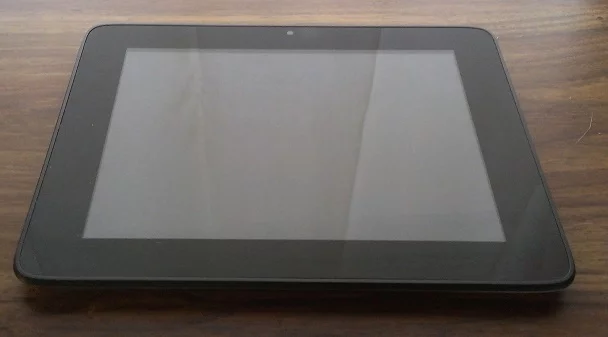 The Idolian Mini Studio 8 features an 8-inch LCD IPS multi-touch screen with a standard SVGA resolution of 1024 x 768. I couldn't find the ppi on Idolian's website or in any of the materials that came with the tablet, but it's definitely not anything to write home about. It's got 1GB of DDR3 RAM, along with a Cortext A9 dual core processor clocked at 1.6GHz. On board storage includes 16GB of flash memory, along with a microSD card slot that supports a maximum of 32GB.
As for connectivity, the Mini Studio 8 has WiFi 802.11 b/g/n and Bluetooth – and that's it. It doesn't have a mobile 3G/4G radio, although it does support a 3G dongle. It's got a micro USB port and a type C mini HDMI port that's capable of playing back both 720p and 1080p, along with a 3.5mm headphone jack. There is also a built-in microphone,  a 2MP rear camera, and a 0.3MP front-facing camera, along with a 4500mAh li-poly battery. It currently runs an almost-stock version of Android 4.1.
Here's what it doesn't have: GPS (so you can't use it for navigation), an accelerometer, an ambient light sensor (so the auto-brightness doesn't work), or an electronic compass. All of these may or may not be important to you in a tablet.
Packaging
For a closer look at the packaging this thing comes in, check out my video unboxing. Here's what I'll say about it now, though: Idolian is obviously marketing this tablet to those who have Apple envy, but just can't afford an iPad mini. The white box is clean and simple, and reminiscent of something an Apple product might come in. Other than a picture of the tablet on the front, and a list of specifications on the back, the box is devoid of much else.
Inside is a short user guide (which actually isn't very helpful at all), a power adapter for charging, and two USB connectors.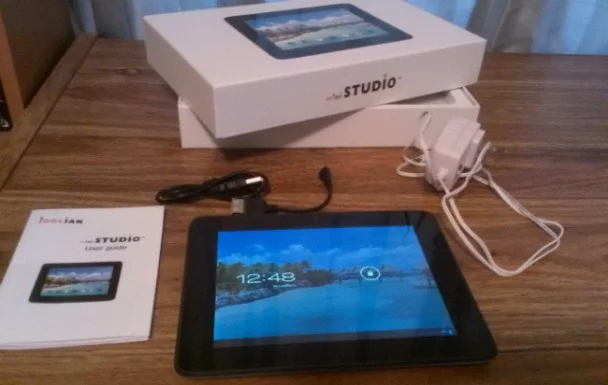 Hardware
The tablet itself seems to be built fairly well. It's slightly heavy at 420 grams, but not too heavy. I definitely find my Nexus 7 more comfortable to hold one-handed, but that's also because it's slightly smaller and a little lighter. An interesting design choice is the myriad of ports and buttons on the right-hand side of the tablet. In order, top down, you have: a power button, DC-in, a headphone jack, a micro USB port, a mini HDMI port, a microSD slot, and a reset button.
And that leads me to my next observation about design: Idolian easily could have combined at least three of those into one. The technology is already here, and it's really not that expensive to combine the power port, the mico USB port, and the HDMI port. It's called MHL, and my first experience with this technology came almost two whole years ago, with the HTC EVO 3D. The fact that all of these ports are separate add to both the visual and physical clutter: visual, in that it just looks too busy on this side of the tablet; and physical, because I now have to keep track of three different cords.
However, it's worth noting that this does have one distinct advantage: it's possible to charge the tablet, while using the micro USB port to connect to your computer, without any voltage decrease. It's also possible to keep the tablet charged while connecting to an HD television that doesn't support MHL. So, there's that. You'll just have to decide whether you prefer this functionality, along with the added clutter, or whether you prefer a more streamlined look.
On the left-hand side of the Idolian Mini Studio 8 is a rear-facing speaker grill, which gets surprisingly loud at only half volume. When playing some music and cranking this thing up to max volume, I was actually worried that I might blow the speaker – this is one tablet that definitely doesn't suffer from being too quiet. However, it's worth noting that bass is almost nonexistent, and overall everything sounds very tinny. For a tiny speaker on a budget tablet, it's more than acceptable; just don't expect to be blown away.

Speaking of the sound, the volume rocker is actually located on the back of the tablet, to the right of the camera. This is an odd location, at least to me, and it took me a long time to get used to it. It does, however, give a very satisfying click with each press, and it seems built to last a long time. Indeed, for this price range, the build quality actually seems top-notch.
Screen
The screen is arguably one of the most important parts of any tablet. It's the main feature, and it doesn't really matter how fast the processor is, or how many gigabytes of data the internal storage can hold: without a beautiful screen with which to showcase everything, a tablet is nothing. So what about the 8-inch 4:3 screen on the Idolian Mini Studio 8?
Well, let's get the good things out of the way first. Touch responsiveness is good, with no complaints from me, even when using multi-touch. When cranked up to maximum brightness, this thing also has some brilliant colors: vivid blues, beautiful greens, bright whites that actually look white (none of that yellowing you might see on some other screens), and even decently dark blacks for an LCD screen. Blacks don't get as dark as they do on an AMOLED screen, but they actually come close.
Additionally, there is no screen lift, which is something to always look out for in cheaper tablets. Also, any light bleed – which is practically unavoidable on tablets – is minimal and overall fairly unnoticeable. It's worth noting that the viewing angles are good, too: colors do start to get darker once you hit about a 120-degree angle, but it's really not too bad. It might be one notch below my Nexus 7 in that regard, but the difference isn't too significant.
Now, let's get to the not-so-good. Namely, when compared to the Nexus 7, the clarity just isn't there. Granted, the Nexus 7 has a higher resolution (1280 x 800, as opposed to 1024 x 768 here), but I wouldn't expect it to be this noticeable. I especially notice it when reading books and magazines, or browsing the web, although even system menus and app names in the app drawer seem to suffer. In an age when comparable tablets are selling at comparable prices with higher resolutions, I find this particular issue to be inexcusable.
Software
The software is generally stock Android 4.1, with a few adjustments here and there. Perhaps the most notable oddity is that Google's core apps are not visible by default, and must be enabled in the developer settings, which is about the last place most people would look for them. I already wrote about my frustration with that, and in addition – even after you enable "Google apps" in the developer settings – there are still a few that don't show up anywhere, such as Chrome and Talk. I know that they're installed on the tablet, and in order to access them, I actually have to install an app like QuickShortCutMaker.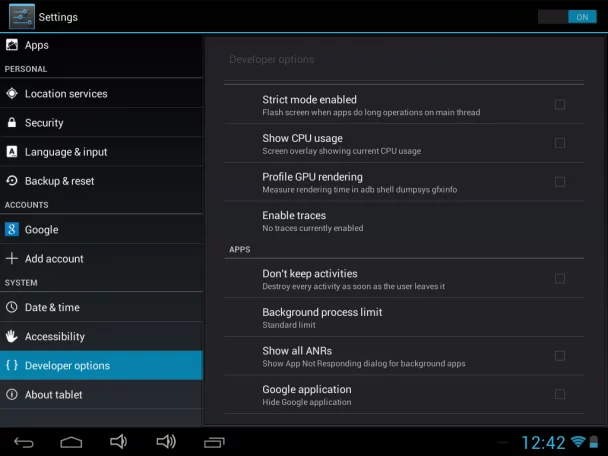 To be completely blunt, that's just dumb, and I'm still baffled as to why this process has to be so convoluted – not to mention most average people aren't like me. Most will look in the app drawer, see that the Play Store and a bunch of other standard Google services are nowhere to be found, and end up feeling incredibly disappointed. This is something that should be fairly easy to fix in an OTA update in the near future, so I'm hoping Idolian will take note of this.
Interestingly, in addition to the volume rocker on the back, Idolian included persistent on-screen volume controls, as well, between the home and multi-tasking buttons. Some people may like this, but I personally find it annoying that there's no way to hide these buttons anywhere in the settings.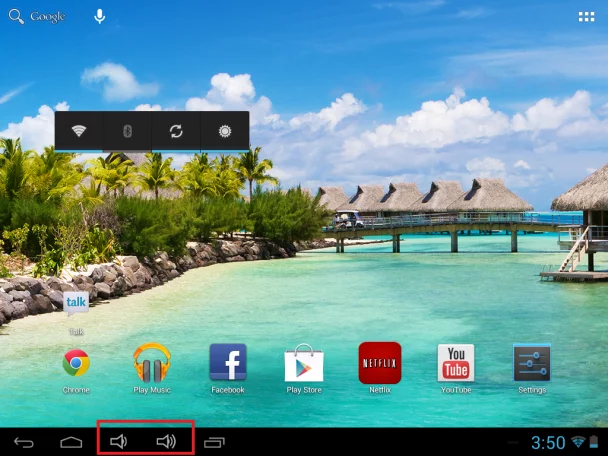 The Idolian Mini Studio 8 also includes the ability to watch videos in a floating window while doing other activities. Now, before you get too excited, this doesn't work with Netflix or YouTube. It only works with the stock video player, with files you have already downloaded and saved to your device. This immediately cuts down on the usefulness of this feature, but it's still nice that it's there – and hopefully Idolian will expand compatibility with more apps in the future. But for now, as you're watching a video, simply press the arrow icon on the bottom right-hand side of the screen, and then zoom in or out, or drag the video anywhere on the screen you like while you open other apps. Pretty cool. Compatible video formats include MVK, AVI, RM, RMVB, FLV, WMV9, and MP4.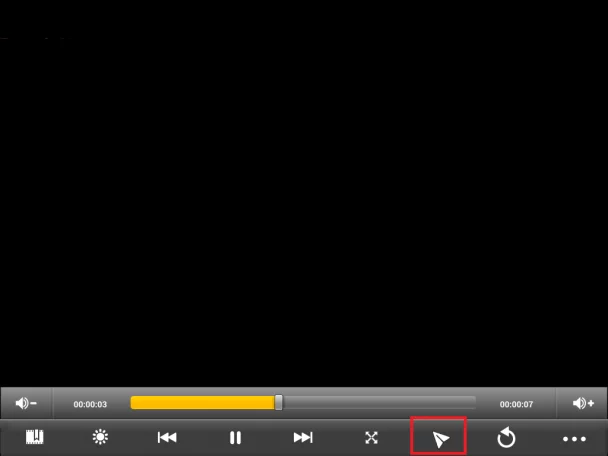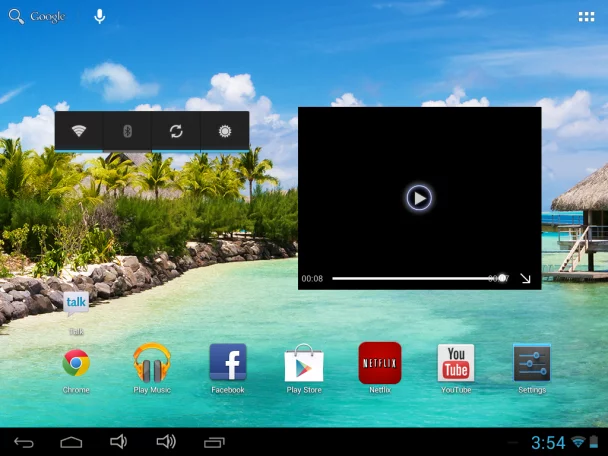 Other than that, though, this is a stock Android 4.1.1 tablet experience. Bloat is non-existent. Some of you may enjoy the fact that it does keep the actual tablet interface, too, and not that weird phone/tablet hybrid found on the Nexus 7 and Nexus 10. Also noteworthy is the fact that it comes with Adobe's Flash Player pre-installed, despite the fact that Adobe stopped supporting it on Android.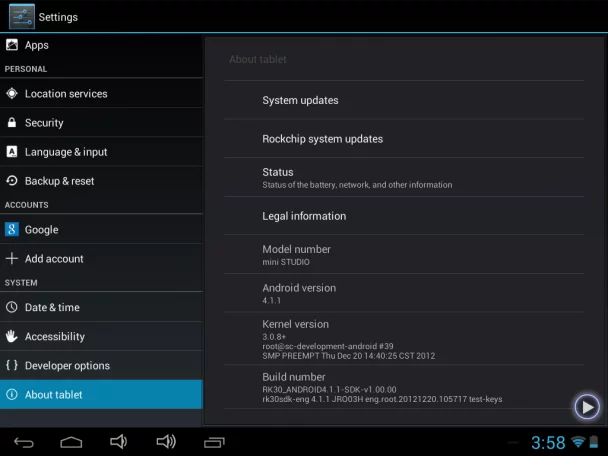 Performance and Benchmarks
Performance-wise, the Idolian Mini Studio 8 seems fairly quick and responsive. I only experienced really annoying, noticeable lag when updating apps, or when turning the screen on for the first time after being idle for a few hours; the latter could be because I simply had too many things syncing at the same time.
Overall, I'm impressed at the performance of this tablet that's obviously budget-oriented and not really made by a big, well-known Android manufacturer. The processor chugs along quite impressively during normal tasks like internet browsing and playing music and videos, and even playing some basic, non-graphic intensive games.
For those who care, I've provided the results of some common benchmark tests below; in general, I care more about real-world performance than benchmarks, but some people find these important. So here they are.
Quadrant:
AnTuTu:
Linpack single thread:
Linpack multi-thread:
Vellamo: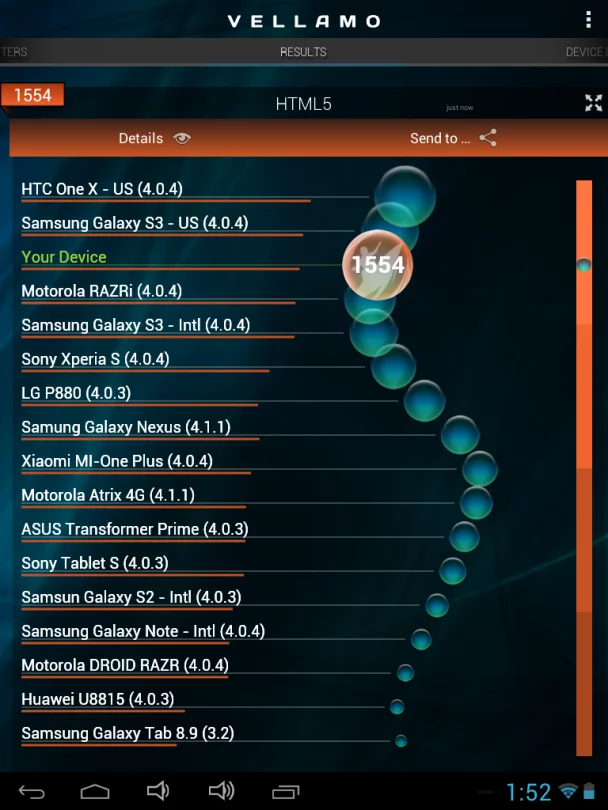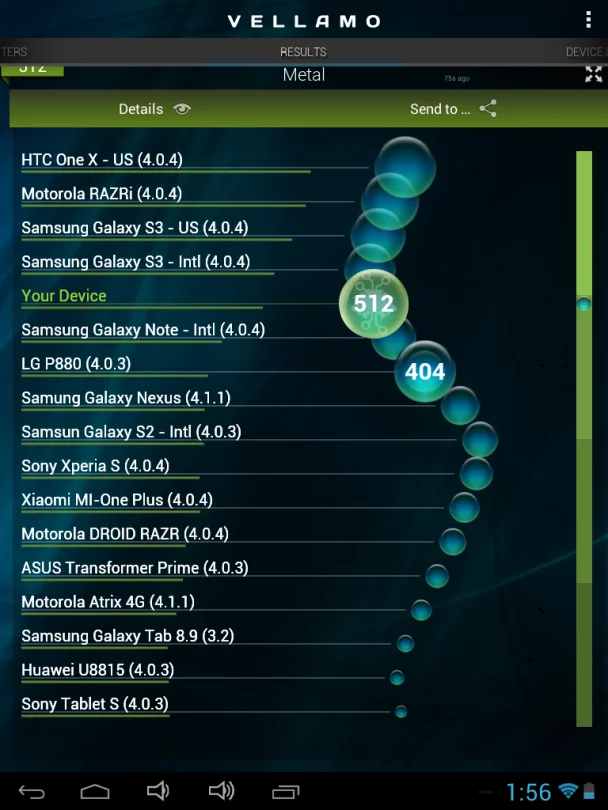 Connectivity
In general, I've experienced no issues connecting to my WiFi router. The tablet is compatible with 802.11 b/g/n, although it doesn't see quite as many of my neighbors' networks as my HTC EVO 4G LTE or my Nexus 7. It's also got Bluetooth built in, although I haven't been able to determine definitively whether it's compatible with Bluetooth 4.0 or not (I'm guessing it's not).
It also lacks GPS, so this isn't something you'll be able to rig in your car's dash and use as a navigation system. In other words, as far as connectivity goes, this offers the bare bones minimum you'll need to get by, and nothing more. Most people won't need anything more, but a power user like me finds it a bit lacking.
Camera
To put it bluntly, the camera on the back of this thing is awful. In low light, it doesn't function at all. With good light, it's not even mediocre. With outside light, it's just barely OK. Here's what I mean: I took the first picture below in my home office, with no artificial lights on. It was in the middle of the afternoon, with two windows bringing plenty of natural light into the room. The picture, however, looks like it was taken in the middle of the night with no lights on.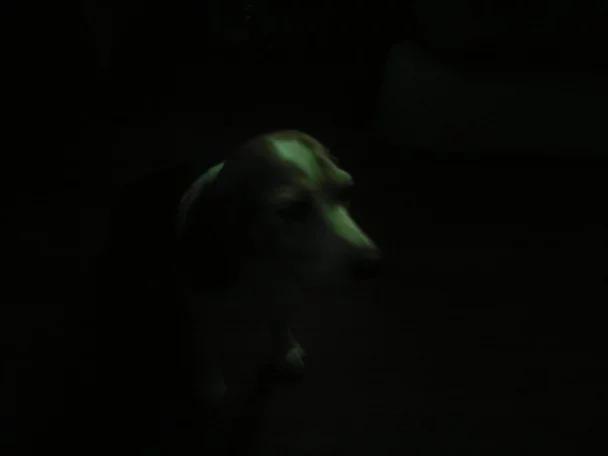 The second picture is after I turned on the lights. For some reason, it still looks way darker than it really was.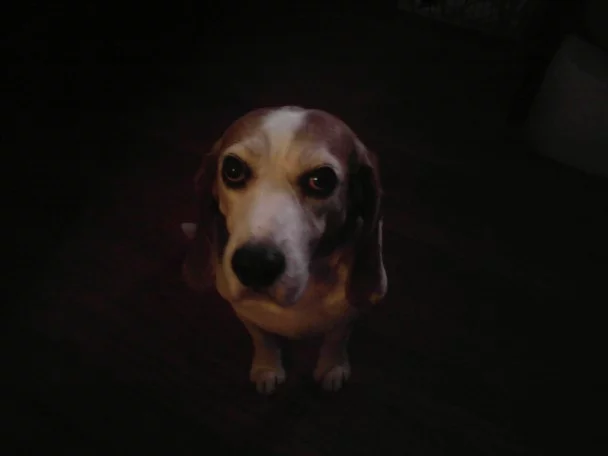 The third picture was taken outside. Obviously, things get a lot better with natural light.
It's really not worth it to spend the time taking and uploading more pictures. These really capture the essence of the camera, which isn't much. Outside, natural light obviously helps this camera immensely, but I still wouldn't call the picture above "good" by any means. And distance shots? Forget about it.
To me, this is really disappointing. I know that most people don't care about tablet cameras, but I do. Now I'm not that annoying guy you see holding up a huge iPad to take a picture in public, but I do use my tablet on the couch quite often while my phone is in another room charging. And I have a collection of pets that do really cute things all the time. So I often do want to use my tablet to take pictures of my pets while I'm on the couch, and this tablet just won't cut it. Granted, at least it has a camera, unlike the Nexus 7 – but if this was the highest quality that Idolian could afford to squeeze into it, then I would have rather the company leave it out completely, and maybe use the savings to up the screen resolution a little bit.
Battery Life
The Idolian Mini Studio 8 has a respectable 4500mAh non-removeable li-poly battery. That's bigger than the iPad mini and the Nexus 7, but battery life doesn't really seem any better. With active use, it seems to get anywhere from six to eight hours, depending on what you're doing (obviously games, videos, or internet browsing take a bit more processing power than simply reading a book). Standby time, however, is stellar – I can set the tablet down fully charged and leave it for three days, only to return and find it's got over 75% of its charge left. I'd say that's decent.
Battery life is really subjective, though, and definitely isn't the same for everyone. It all depends on how you use your tablet, what apps you install, how many services you have syncing, etc. Even the same model can have different battery life for different people, because what each of us does with our tablets is entirely different. So, keep that in mind.
What I will say is this: there are definitely no weird battery drain problems, like I've sometimes experienced on higher-end tablets. And I definitely wouldn't call the battery life bad. For me, it works – and it will probably be OK for you, too.
Conclusion
Like I mentioned before, Idolian seems to be presenting this tablet as an alternative to the iPad mini. And on paper, it looks like a good alternative choice: it beats the iPad mini in terms of screen size (just barely) and processor speed, and it's got some extra perks like Flash, micro USB connectivity, an SD card slot, and a mini HDMI port. It's also got the same aspect ratio (4:3), resolution, RAM, and internal memory as the iPad mini. However, its camera is so bad, it might as well not have one; I'm not crazy about the multitude of ports and buttons on the side; despite having the same resolution as the iPad mini, text looks very blurry and pixelated; and the steps one has to take simply to access the Google Play Store or even the Chrome web browser are convoluted and unnecessary.
Still, it's got some redeeming qualities: colors are beautiful, the touch screen is very responsive, and most of the time it avoids lag and other slow downs. When determining whether or not this is right for you, you have to keep in mind that you could pick yourself up a Nexus 7 or Amazon Kindle Fire for the same price ($199).  However, if you are lucky enough to find this cheaper, then it immediately becomes more appealing.
For example, Amazon sells it for $178 – much more reasonable. If I could find it for $150, I'd be even more inclined to recommend it heartily. But at $199 – the manufacturer's suggested price – there is simply too much competition that doesn't force you to make some of the sacrifices this tablet does.
Is the Idolian Mini Studio 8 right for you? That's ultimately up to you. It's not a tablet that I refuse to recommend, but it's also not one that I'll encourage all my friends and family to buy.