Dirty Unicorns 1.4 ROM released for the HTC EVO 3D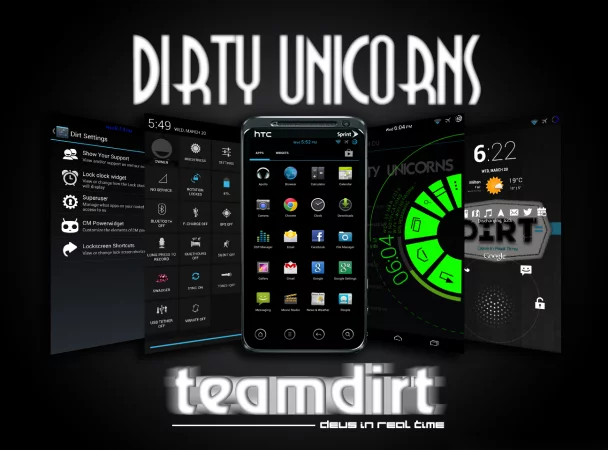 Dirty Unicorns 1.4 is a custom AOSP ROM for the HTC EVO 3D, based on Android 4.2.2, CyanogenMod, AOKP, bits of Evervolv, and ParanoidAndroid.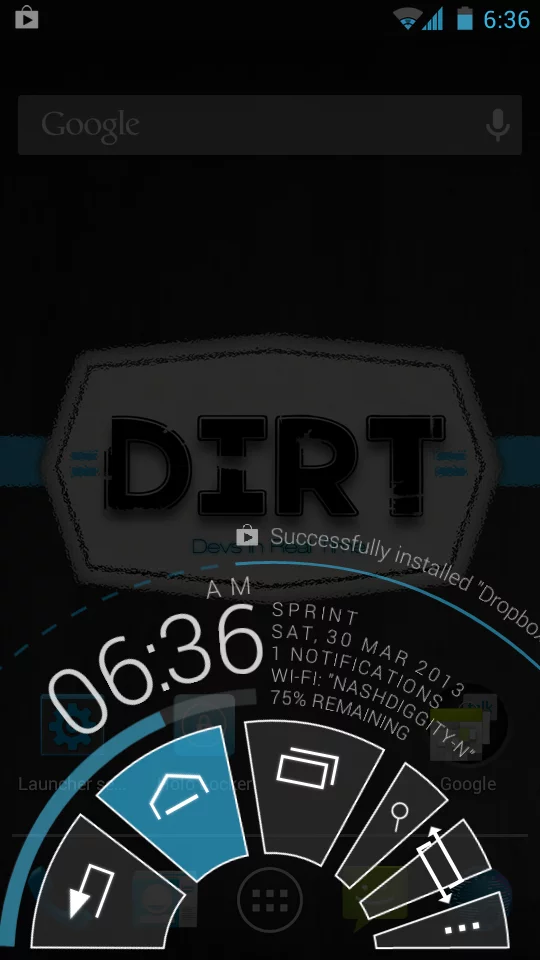 Some of the niftier features are the Dirt Settings, no reboot needed for UI changes, Evervolv widgets, the CM Powerwidget, ParanoidAndroid lockscreen shortcuts, customizable quick settings, and (my favorite) PIE with PIE controls. If you haven't played with PIE yet, it's an on-screen set of buttons that goes along with an expanded desktop, which doesn't do too much for an EVO 3D that has hardware buttons. But it's still a pretty useful addition, especially if you're going to be using Dirty Unicorns much in landscape mode.
I've played with this ROM on my old EVO 3D for several days now. I keep finding more little things that it does, and does well. It's a very nicely put together blend of several AOSP flavors, along with some DIRT-specific tweaks and features that make it feel new.
Since it's an AOSP ROM, you'll need to flash a GAPPS package with it if you want to use Google Play and other Google products. There's a link under the downloads to the official 4.2.2 GAPPS package, so make sure to grab that as well if you're flashing it.
Also, as with many other AOSP ROMs, Dirty Unicorns does not play well with the 1.58 HBOOT, so if you're on that it's time to S-OFF and downgrade the HBOOT.
The 3D and WiMAX, as with all AOSP ROMs it seems, doesn't work. I'm not expecting that we're going to see that any time soon either, as it's just not a particularly development-heavy phone.
Another thing that doesn't work is multiple-user mode, and that makes me a sad camper. I don't think it's enabled on any phone-mode CM variant at this point, though.
In the last three days of testing it, the only thing I've seen that has resembled a bug is when you take a screenshot the message that it's saving the screenshot can artifact and get stuck in the pull down menu. That disappears once you do anything, though.
In the end though, Dirty Unicorns is a ROM that takes the best features of a lot of other ROMs and presents them in a pretty well stitched-together format. The only indication I've noticed that this isn't one ROM base project is the multiple settings menus. It's a subtly wicked little AOSP. I'm not sure where the original ROMs end and where Dirty Unicorn begins, but they've done a nice job and it's worth a look.
Try it and let us know what you think!
[
Team D.I.R.T
]