Shady Contacts app adds a level of privacy to your conversations
Shady Contacts is an Android application that aims at keeping certain contacts off of your phone's call logs, by putting their calls and texts in a separate area. While I'm fairly certain that the target audience for this is probably up to no good in the first place, there are also a lot of legitimate reasons you might want certain people to never appear on your phone.
Shady Contacts allow you to pull someone out of your contact list and hide all traces of communication with them behind the Shady Contacts app. Any call logs and texts will be intercepted and handled by the application. The app features pin or pattern unlock protection and can be configured to self destruct, taking all data with it if the wrong code is entered too many times.
You can move people, logs, and texts in and out of Shady with little effort, so if you're just needing to hide someone for a while (for a surprise party, potential employer, or soon to be ex-wife), you can do that without much hassle. Another interesting feature is the ability to terminate itself from memory, or at least the most recently accessed programs list, so if you get caught using it simply pressing home will remove some traces.
It's a great app if you need that kind of thing. It's not exactly spy-level privacy, due to the the text messages being unencrypted and handled by your carrier, along with call logs on the bill not changing. But if you've got to keep a conversation with someone private, Shady Contacts is probably the best way to go, other than simply using another device.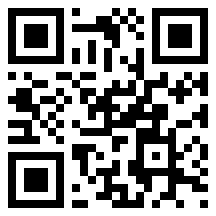 The presence of Shady Contacts your phone on might be enough to get someone in trouble, though, so why they don't have two unlock codes is beyond me (one for the real data, and one for a fake data set with a charming conversation about how much you love your significant other, boss, etc.).
Like I said, if you need this sort of thing, I'd probably question your motives. But for what it does, it does it very nicely.
Download: Google Play