New Sonic and Plants vs. Zombies: Coming soon to an Android near you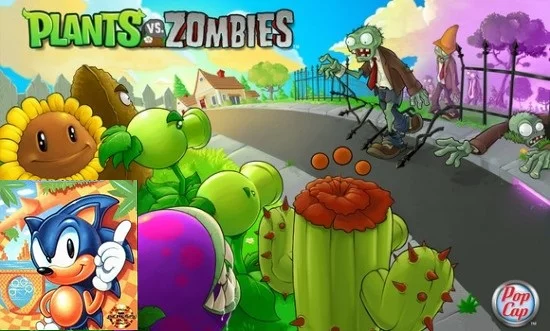 I've never been much of a mobile gamer, with several exceptions – I can't get enough of Sega's Sonic the Hedgehog series on my ASUS Nexus 7 tablet, and I find Plants vs. Zombies to be one of the most addictive games of all time. That's why I'm super happy to announce that two new versions from my favorite game franchises will be available soon for Android.
First up, Sonic the Hedgehog: Sega has announced that the original Sonic the Hedgehog game – the exact same one from the 90's that we all know and love – will be ported over to Android, available to purchase for $2.99 sometime in April. As a child of the 90's, who grew up during a time when no one would have ever thought that Sonic would eventually be owned by Nintendo, I couldn't be happier. I don't purchase games very often, but this will definitely be one I do.
Secondly, Plants vs. Zombie 2 is expected this summer from PopCap. According to PopCap:
The game not only offers up exclusive new plants and zombies along with old favorites, it features all-new forms of zombie combat that will open PvZ to a whole new world. We like to think we're creating a brand new twist on the classic Plants vs. Zombies that is the most social, shareable and expansive Plants vs. Zombies experience ever.
There's no word yet on pricing or an exact availability date yet, but again, I just can't wait. New zombies? New battles? Yes, please!
[Android Police: 
1
,
2
]