Tips and tricks for using Goodnotes on the iPad [Video]
There are a ton of note taking apps for the iPad, but despite me checking in on several of them from time to time, I've stuck with Goodnotes for ages now. During that time I've come to know the app quite well, and there are a handful of things that aren't perhaps as intuitive as they should be. Heck, I didn't even know of one of these myself a month ago, until someone pointed it out.
I've noticed in forums and elsewhere that other features in Goodnotes are also unknown for many of its users, so I thought I would put together a video showing some of the things that I myself find to be semi-secrets in the app. I'll let the video speak for itself this time, and hopefully this will help other Goodnotes users get more out of the app.
If you haven't tried Goodnotes before, but want to give it a try, you can grab it from the download link below.
PS: the video is missing the last five seconds, for reasons you have to ask YouTube about, but it's of no importance to the contents.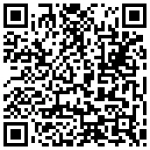 Download: iTunes