The top five features Windows Phone needs from Android and iOS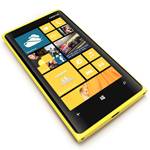 I'm an avid Windows Phone user and enjoy many of the features it brings to the table, including live tiles, hubs, and easy integration of Microsoft services. But while Windows Phone does have it's own unique features, it is still missing out on capabilities that its competitors have embraced.
Let's take a look at the top five features Windows Phone needs to integrate from Android and iOS.
Siri/Google Now
Apple released its virtual assistant Siri in 2011 and ushered in a new standard for interacting with your mobile device. While Siri was originally released as "beta software" (an odd move for Apple), it has since grown into a helpful way for users to achieve quick tasks such as searching the web, setting alarms, creating calendar appointments, and more.
One year later, Google introduced Google Now to Android 4.1, which emulated many of Siri's current features. In addition, Google gave automatic location awareness to its virtual assistant, allowing the service to chime in with information you might need – for example, when you arrive at the airport, Google Now will automatically bring up your boarding pass or other relevant information.
Microsoft showed off the future of its TellMe service in a teaser video released last year (see the video below). The research video from Microsoft showed an extremely lifelike virtual assistant that could respond to advanced queries that currently surpass Siri and Google Now's abilities. Microsoft also showcased tight integration between TellMe on Windows Phone, Windows Desktop, and Xbox; we had originally hoped to see this service integrated into Windows Phone 8, but it never founds its way. We can only hope that TellMe finds its way to Windows Phone Blue; until then, Windows Phone users like myself are stuck with simple voice commands to launch applications, make phone calls, and bring up web results.
Notification Center
Google designed the popular pull down notification center for its Android operating system, and Apple later followed suite by designing an almost blindly alarming copy for iOS. The notification system allows users to quickly view information from various applications at a glance.
Within the Windows Phone environment, there is no unified notification center of any type; instead, users must pin an application they would like to receive notifications from to their start screen as a live tile.
Many Windows Phone users say swiping to the left from the start screen to view a notification center would be a great implementation, while other users voice that they would like a similar method of pull down notifications as used in Android and iOS; either way, Windows Phone needs a unified notification center soon.
Unified Search
Within Android and iOS, the integrated system search will scan through your applications, emails, and the web for your specified query; this allows users to quickly search the entirety of their phone within seconds.
The Windows Phone operating system does not take a unified search approach and instead requires you to search within each individual hub for your desired content. For example, if you would like to look up a contact, you must do so through the people hub; if you would like to look up music, you must do so through the music hub; etc.
A hardware requirement for Windows Phone requires manufactures to include a search button, but this only links users to a Bing search screen. If you are within an existing application, you will be taken out of it and brought to Bing.
Unified Marketplace
Any iOS or Android user knows that most applications they download on their smartphones will then be available on their tablets if it runs the same operating system. The same implementation is not there for users who have a Windows Phone and a Windows 8/RT tablet.
Currently the Windows Phone marketplace and Windows 8/RT marketplace are separate and not linked; if you purchase Rowi for Windows Phone then you will have to purchase Rowi again for Windows 8/RT. This disjoint in marketplaces access is a stressing one; especially since Microsoft has a unified design language across Windows Phone and Windows 8/RT with the power to leverage it in a unified marketplace.
WebKit Browser
Lastly, Windows Phone needs the introduction of a WebKit browser. Every web browser uses a software engine to render pages; popular options like Apple Safari and Google Chrome use the WebKit Engine.
Internet Explorer 10 chooses to use the Trident Engine developed by Microsoft. The problem is that the Trident Engine doesn't update with new web standards as fast as the WebKit Engine. This results in a less than satisfactory rendering of some pages and the complete breakdown of others.
********************
Windows Phone is an exciting new platform that I continue to use everyday, but it is still growing. Hopefully we can expect to see many of the features above (except for the WebKit browser) implemented in future releases of Windows Phone. For now, I can get through the day without an advanced Microsoft TellMe or Unified search, but I hope to see those features in the upcoming release of Windows Phone Blue.