Xbox LIVE on Windows Phone is the best and the worst gaming experience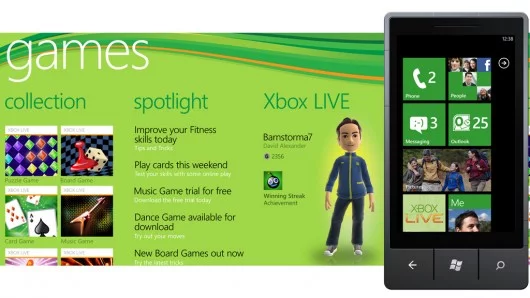 When Microsoft announced that its new mobile operating system Windows Phone would bring Xbox LIVE gaming on the go, the idea seemed like a dream born into reality. The prospect of bringing our gaming friends and the Xbox experience where ever we went sent a surge of excitement through myself.
Since the initial announcement, it has been two years. How far has Microsoft taken its mobile Xbox LIVE service, and has it delivered the promised experience for mobile gamers?
The Windows Phone Marketplace delivers a variety of rich gaming  experiences, from indie developer titles to content from major publications such as Electronic Arts and Ubisoft's Gameloft. Although the experience is rich, the biggest issue you will face is the lack of instant hit games. When a new adventure hits iOS or Android, Windows Phone is usually the last platform to experience it.
Don't misunderstand the gaming experience offered on Windows Phone, though. As I stated before, the store does offer a rich experience of high quality Xbox LIVE games like Mirror's Edge, Asphalt 5, Splinter Cell Conviction and more. You are out of luck if you are looking for Temple Run 2, Bag Piggies, or Crytek's Fibble.
The solution for Microsoft may not be as simple as it appears, though: populating the Marketplace with more games will aide in a smoother transition to the platform for new users, but doesn't create enough traction to pull a majority of consumers to Windows Phone.
When the concept of an Xbox LIVE mobile experience, more than just the average mill of games have to be delivered – an entirely new experience has to be created. The capacity to create such a unique experience isn't even nearly being fulfilled. Where is Halo mobile and other such ventures that could serve as a launching point for a new era of mobile gaming?
Microsoft has delivered a variety of fun and interesting titles to its mobile platform, but it truly needs to invest more time in bringing the latest iOS and Android titles to the stage, while also taking advantage of the already great game network they posses. Until then, the Windows Phone game experience is sufficient but far from what it could be.