Developer Spotlight: Mohit Sud of Floating YouTube Popup Player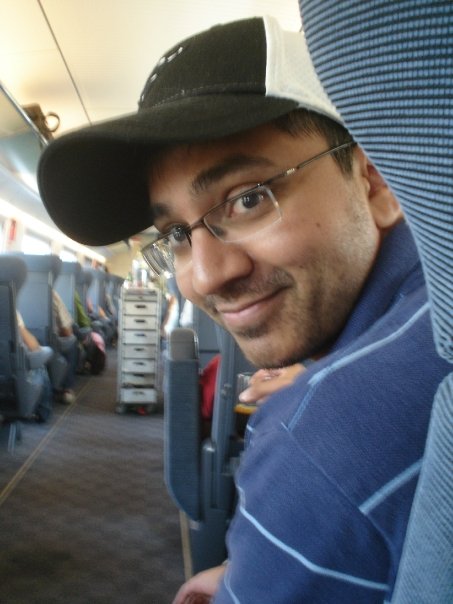 Developer Spotlight is a series here at Pocketables, in which we sit down with a developer and find out a little more than you get from an application description page.
Today we talk to Mohit Sud, whose YouTube app we recently covered and loved.
For people who don't know you and what you've done, introduce yourself.
Hi everyone; I am Mohit Sud. I live in Ontario, Canada. I am currently 27 years old, and am an avid mobile developer. I have developed several applications and game for various platforms. The two most notable are Floating YouTube Popup Player for Android, and Animal Rescue for BlackBerry 10.
What are you working on now?
I am currently working on improving the user experience for Floating YouTube Popup Player. I have received countless emails from users requesting new features and updates. I am working to deliver those requested features. Some of the new features include support for PlayLists and for playing videos from any other application. I am also working on an iPhone game that is very addictive. It involves the use of brain teasers. I am sure everyone will love it.
What do you do for a day job?
I currently work for BlackBerry in the BB10 Test Automation Department. I love the position, and the team. I also love seeing the inside process involved in moving a phone from development to production.
How did you get into Android coding?
I can trace back the moment I first got into Android development. I had purchased the very first Android phone, the HTC G1/Dream, as a replacement for my iPhone.
I loved the concept of Android and the notion that it was by Google. I admit, the first iteration of Android was very buggy and lacked many necessary features. However, I saw potential in how the platform could grow. I initially got the phone with no intentions of developing for it.
Then, one day, I was in class at the University of Windsor and a friend of mine fired up the Android SDK and the Android Emulator on his laptop. I immediately noticed how polished the Emulator was and how smoothly it reflected the actual phone itself. The emulator intrigued me, so I installed it on my own laptop and began poking around. It wasn't long before I wrapped my head around the SDK and started spitting out applications.
What do you like to do that's entirely non-Android?
Well, I do develop for other platforms, which I feel is important. There isnt a perfect OS, as each one suits a specific audience. However, to get away from the development aspect, I try to enjoy the finer things in life. I like exploring new restaurants, trying new recipes, travelling, and jogging. I do try to stay up to date on the development community, and I love tinkering with new gadgets.
What do you like to do that is non-tech related?
I feel its really important to have non-technical hobbies and interests. I have aspirations to complete my Private Pilots License. I am about half way through it.
Any plans to port your iPhone game to other platforms?
I have no plans to port my current iOS games, but am working on developing a new iOS game that should be a lot of fun. It is a twist on the classic word puzzles.
For people who are interested in getting into programming on any of the platforms, where would you direct them to go?
It is really easy to jump into developing for mobile if you have Java and/or C++ experience. I recommend aspiring developers to learn one of those languages, and fully grasp OOP (Object Oriented Programming) first. Once you learn that, its as easy as downloading the sdk and whipping through a few Hello World tutorials before you are able to start developing. Out of all platforms, I think its easiest to deliver the same consistent user experience for all devices using iOS versus Android. However, I feel the Android SDK is much more powerful and can accomplish a lot more tasks than iOS. I suppose you should learn the platform you are most interested in based on the dependencies of your idea. For example, Android supports running applications as a service in the background while iOS does not.
Have you considered other floating applications such as a floating email client or text messaging app?
I would love to create a full arsenal of floating applications. I have seen a few others in the market and feel there is a lot of room for improvement. Unfortunately, there is only so much time in the day. Perhaps one day I can get a team together to help me with this endeavor.
What application are you most proud of at the moment?
Currently, my flagship application is Floating YouTube Popup Player. I am very proud of this application because it was not easy and took a lot of ingenuity to build. Also, I feel this application has a very solid purpose that greatly improves the experience of all phone users.
What's your dream app – something that, if you had the ability, you'd create?
I would LOVE to bring Samsungs Multi-Window feature to all Android users. This feature, exclusive to select Samsung phones, allows a person to run any two apps simultaneously. This is the one feature that I feel could be the nail in the Win/Mac coffin. It pushes mobile computing to new heights and possibilities. I have done some R&D around introducing this feature; however, the only solution would be to create your own ROM using the AOSP, and it is just too large of an undertaking for a sole developer. Hopefully Google bundles this feature with a future update.
Where do you hope development leads the open source community?
Sadly, no clue.
Got any pets? If so what?
I have no pets because I live in a small condo and work too many hours. However, one day, I will get a puggle. They have big puppy eyes and are incredibly friendly. A former employer (iDream Interactive) had an office puggle and I just wanted to steal it (just kidding).
The podium is yours, say something you've been wanting to say to the Android community.
Although I love Android and mobile devices, there is a lot more to life beyond the screen. Balance is the key to a happy life.