HTC One Monday news roundup: Here's what we missed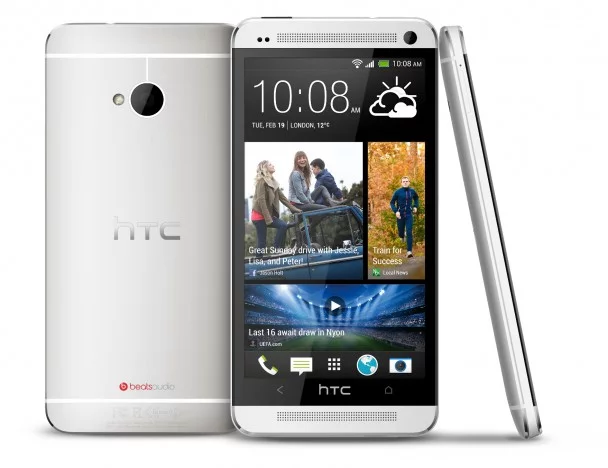 While most of us at Pocketables were busy enjoying the holiday weekend with our families, quite a few pieces of HTC One news happened to roll in – but don't fret. Here's the latest news that we missed over the weekend, which you should know about if you're interested in picking up the HTC One for yourself.
AT&T will get exclusive dibs on the 64GB HTC One.
When the HTC One is finally available for US consumers (hopefully before the end of this month), AT&T customers will be able to get their hands on the 64GB version, while all other carriers will only be able to sell the device with 32GB of on-board storage. For most consumers, this isn't a big deal, but power users who crave insane amounts of internal storage might have to consider a carrier switch, if they're not willing to buy any other phone.
Before you get too disappointed, however, keep in mind that we don't yet know how long this period of exclusivity might last. If you're willing to wait a few months, you might be able to get the 64GB version on T-Mobile or Sprint, or maybe even Verizon (although we're not so sure about that).
AT&T will also offer the HTC One in both silver (Glacier Silver) and black (Stealth Black), along with two official accessories: the HTC Double Flip Case (which also doubles as a stand for viewing videos hands free), and the Morphie Juice Pack (which doubles as a case and an extended battery pack).
Radio Shack will offer $50 in Google Play credit + $10 coupon
According to some in-store signage that was recently leaked, those who sign up for a two-year contract through Radio Shack will get a $50 credit for use in the Google Play Store, along with an additional $10 coupon. Combine that with HTC's $100 trade-in offer, and you might end up paying only $90 for the phone, along with $50 to spend any way you'd like in Google Play. That's a net savings of $160.
Your carrier options are more limited if you buy through Radio Shack, though. Since T-Mobile no longer partners with this electronics retailers, and Verizon won't carry the HTC One at launch, you'll have to pick between Sprint and AT&T.
T-Mobile is offering a free car kit if you buy the HTC One online.
If your T-Mobile coverage is great, you might want to consider the nation's fourth largest carrier for your HTC One purchase. That's because Magenta is offering its customers a free car kit if you purchase the phone online directly through T-Mobile. Again, you can combine this with HTC's $100 offer, making this a good deal if you value in-car functionality more than Google Play credit.
All the source links with more details about these news stories appear below. In the meantime, just try to remember that – in spite of all the delays – patience is a virtue.
[
SlashGear
|
Phandroid
 |
T-Mobile
via
AndroidSPIN
]