Microsoft reportedly working on a 7-to-8-inch Surface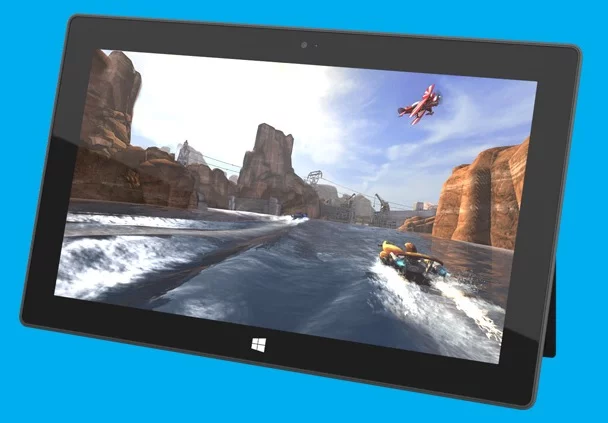 The rumors of a bite-sized Microsoft Surface tablet are heating up again. This time, they're coming from the Wall Street Journal, which believes that Microsoft will have a 7-inch Surface ready for launch this fall. Interestingly, this may be a more recent development for Microsoft, since the WSJ is under the impression that a Surface with a smaller form-factor wan't on the initial roadmap last year.
Microsoft expert Paul Thurrott says that a smaller Surface is on the way as well, but he claims that it's actually an "8-inch model, not 7-inches." This move would actually fit in with Microsoft's strategy, since the current Surface tablets are slightly wider than most to allow for a 16:9 aspect ratio and full keyboard. Even if the new Surface isn't 16:9 – some sources believe that it could drop support for snap to accommodate the decreased width – an 8-inch device would fit in nicely with the Windows 8 branding. "Surface 8," anyone? Before you call me crazy, Microsoft has been known to tie product branding and even sales statistics to the latest OS version number.
Windows 8.1 "Blue" is expected to bring with it support for lower-resolution 1024 x 768 tablets, and rumors of an "Xbox Surface" of some sort have been swirling for months. While the Surface RT and Surface Pro are great devices, some people find them a little on the large side for reading. A 7- or 8-inch Surface would likely be more comfortable to hold or carry around for avid readers. It could also be perfect as a "coffee table" device, especially thanks to Xbox SmartGlass.
The big question, of course, is what would happen to the Surface's two signature features: the Touch/Type Cover and kickstand. A kickstand could easily be integrated into the smaller form-factor, but a full-sized Touch Cover probably wouldn't work due to the smaller surface area.
What do you think? Would you want a "Surface 8?" Let us know in the comments or in our dedicated Microsoft Surface forum.
[
The Wall Street Journal
 |
Paul Thurrott
]