My top seven predictions on what to expect at Google I/O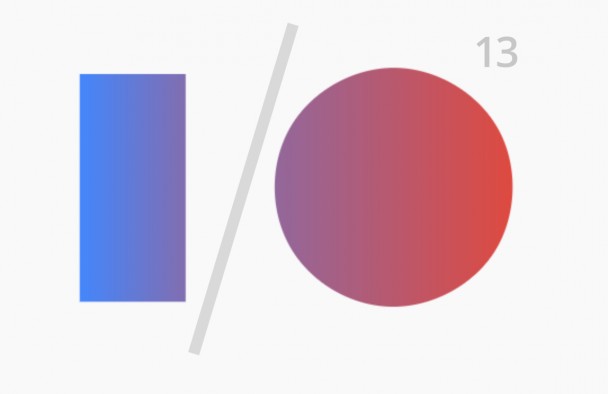 Google I/O is under a month away, and lots of speculation and rumors have been flying around all over the blogosphere as of late. So I guess there's no better time than now to throw my hat in the ring, and give you some of my top predictions about what we'll see announced in San Francisco between May 15-17.
Keep in mind: this is my own speculation. I don't have any insider information; this is simply what I find most likely given the rumors and given what I know about how Google operates.
So, without further ado, here are my top seven predictions on what to expect at Google I/O.
1. An updated LG Nexus 4 with full LTE compatibility.
We're not going to see a totally new Nexus at Google I/O, in spite of everyone else's speculation. Google typically releases Nexus devices closer to the holidays, and the LG Nexus 4 hasn't been out long enough to warrant a Nexus 5, or whatever it will be called. However, I do anticipate that Google will announce an updated Nexus 4 with full LTE compatibility – we already know that the current Nexus 4 can operate on a limited number of LTE bands, so it wouldn't be that much of a leap to slap in an updated radio for more comprehensive LTE support and release it at Google I/O. Most likely, this Nexus would be available on all major US carriers, including Verizon and Sprint.
2.  An updated ASUS Nexus 7.
There have been some interesting rumors flying around about an update to the ASUS Nexus 7 – more storage, higher resolution, and maybe even LTE connectivity, too. The 7-inch form factor has proven itself very successful among the general public, and ASUS has proven itself capable of providing a well-built device on the cheap. I don't want to speculate on individual specs, but needless to say, I expect that we'll see this before we see a "Nexus 8" or any other brand new Nexus tablets.
3. Key Lime Pie.
This is pretty obvious, but I don't necessarily know if it will actually be Android 5.0. I find it more likely that this will be more of an incremental upgrade to Jelly Bean and thus warrant a smaller version change (probably Android 4.3). I expect we'll see more battery life improvements, more "Project Butter" enhancements, and lots of other tweaks behind the scenes to make things run a bit more smoothly. The holo interface is working for Android right now, so I don't see a huge change on that front. Of course, the new software will be shown off quite nicely on the new revisions of the Nexus 4 and Nexus 7.
4. Google Babel.
I have a feeling that, at release, Google Babel will be called something else, perhaps just "the new" Google Chat. Babel seems more like an internal product name for Google developers and testers, and I don't think a name like that would invoke many positive feelings in the minds of everyday consumers.
I also believe the leaks that Google Voice won't be incorporated in the first versions of Babel, but that it will come soon. For now, simply getting Gmail Chat, Google Talk, Google+ Messenger, and Google+ Chat compatible with each other will be an accomplishment in and of itself.
5. A new touchscreen quad-core ARM Chromebook.
The Pixel is nice, but for those who find the price a little hard to swallow, I think Google will announce a new touchscreen quad-core ARM Chromebook that will be easier on the battery and run cooler than Chromebooks with Intel processors. I have a feeling this Chromebook will be manufactured by Samsung, the resolution will be great but not as good as the Pixel, and it will probably retail for about $600-800.
6. A new Chromebox.
I don't really have much else to say about this, but it just feels time for a new Chromebox. This might especially be welcome news for enterprise customers who prefer a traditional desktop experience.
7. Big announcements for Chrome OS.
I've heard rumblings from Googlers and others in the know about some really big announcements coming soon for Chrome OS. Here's what I think will happen:
QuickOffice editing will finally be enabled, bringing a full-featured offline office suite to Chrome OS, fully compatible with Microsoft Office files.
Free data allotments for 3G/4G Chrome devices will be increased, minimally to 1GB/month instead of the current 100MB/month.
Google will partner with several major WiFi hotspot providers to bring free WiFi access to Chromebook users at airports, coffee shops, and other public places.
Google will announce tighter integration between its storage services, including Google Drive, Google+ Photos (Picasa), and Google Play Music. Ideally, photos and music that are stored in these other services would also be accessible through the Google Drive interface, and a method would be implemented to allow users to upload or transfer files from Google Drive to Google Play Music. This would end the need for Google Music Manager on the desktop, and allow users to fully manage their Google Play Music libraries from within Chrome OS.
Chrome OS and Android will have a joint announcement, but I'm not sure what yet. One possibility is that Chrome OS will be able to run Android apps in a windowed environment, and people would be able to install Android apps on their Chrome devices through the Google Play Store web interface. Another possibility is that Google will create a hybrid machine that can dual-boot Android and Chrome OS – perhaps this will be that Android laptop that people have been talking about lately. Personally, I'd prefer an Android tablet with a detachable keyboard dock that ran Chrome OS when docked – but we'll see.
*************************
What do you think – what did I get completely wrong, and what do you agree with? What would you like to see announced at Google I/O? Let me know below!