Overlays for Android lets you place widgets on top of anything
Widgets are for the most part restricted to the home screen. There are apps out there that allow you to put them elsewhere, like WidgetLocker for putting them on a lock screen (this is the app Google "borrowed" the idea from) and Wave Launcher for accessing them from anywhere using a special menu.
Now there's a new app out for Android, and it takes widget freedom to a whole new level. Overlays lets you put widgets on top of anything, anywhere in the OS. This can be done in a few different ways, either using generic profiles, application profiles, or Tasker. Generic profiles allow you to configure a setup of widgets in a certain way, and then turn the entire profile on or off to toggle them all at once. These profiles will make the widgets display on top of the screen at all times as long as the profile is active, so make sure not to block the entire screen.
App profiles are perhaps what most will use, as these allow you to tie profiles to specific apps. When the app launches, the profile activates, and when it closes, the profile deactivates. In practice this means that you can configure sets of widgets that will automatically pop up on top of specified apps, allowing you to enhance the apps you already have with widgets. The video shows this being done with Google Maps and a music player widget, creating a very typical car combination.
As for Tasker integration, I have created a separate post for talking about how it can be used in that regard, which you can find here.
Overlays is probably one of the most powerful Android apps to come out in a while, as it allows for some very powerful app augmentations without being too complicated to use. The base app is free, with a highly recommended Pro upgrade for about $2.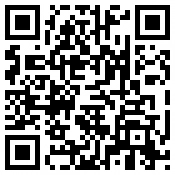 Download: Google Play