Verizon's CEO is open to a no-contract market, but only if consumers ask for it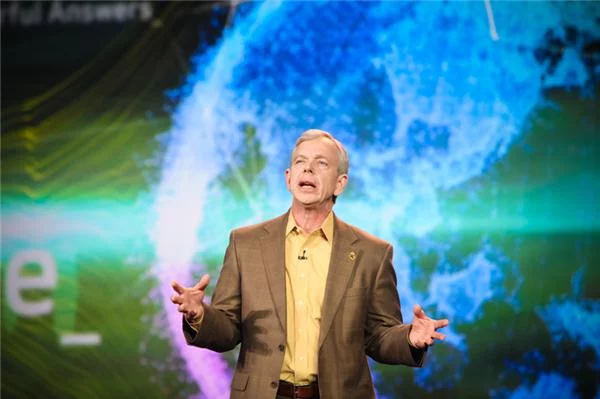 Remember just last month when John pointed out why T-Mobile is now the US carrier to beat? Verizon's CEO Lowell McAdam, who said in January that he would watch T-Mobile's actions and consider a switch to no-contract plans, seems to agree at least that T-Mobile is on to something. (Although he obviously can't say that T-Mobile is the new carrier to beat.) He has now gone even further in supporting the idea of no-contract smartphone plans, and says he is "happy when [he sees] something different tried."
At Verizon's "Powerful Answers" event today, McAdam said that Verizon "can react quickly to consumers' shifting needs" with regards to no-contract plans, and that it would be "pretty easy" to make the switch. However, this time he doesn't focus as much on T-Mobile's success or failure, and instead is more interested in whether consumers really do want no-contract plans. Essentially, he is willing to make the switch and perhaps even likes the idea, but is currently letting T-Mobile try things out first because he isn't convinced that the average consumer really wants a no-contract plan.
Now, most power users and smartphone fans tend to prefer no-contract plans, and I've written about a few reasons that I think no-contract plans are the way to go. As such, it is interesting to me that the CEO of the largest wireless carrier in the US isn't yet convinced that consumers really want no-contract plans. McAdam should know something about the mobile market, and while some people dismiss the fact that Verizon wants to keep contracts around for now as greed, I'm actually interested to know the company's reasoning.
If Verizon really were just interested in making as much money as possible but thought that no-contract plans were a great idea that consumers would love, it would actually make sense for them to have been the first carrier to switch to no-contract plans. If no-contract plans would really draw large numbers of consumers, it would make good business sense to make them more widely available. In addition, with T-Mobile now offering only no-contract plans, Verizon ought to be scared if drovers of customers really will move to T-Mobile over the contracts or lack thereof.
However, although Verizon's CEO is acknowledging the idea as a good one, it seems that the general consensus is that most users will still be content with their contract plans and their current carriers. Personally, the only benefit I see of remaining in a contract is the cheaper up front cost (which usually isn't cheaper in the long run), but I do agree that it doesn't seem like consumers are going to rust to T-Mobile. I'd love to find out why most consumers seem intent on keeping their contracts just as Verizon's CEO seems to think, because I can't see many practical reasons for it. Any ideas?
[
CNET
]