ChargeCard for micro USB review
We've covered the ChargeCard before, when it was a kickstarter project, and also during CES when the team cornered me in a Chipotle with a mock-up and an iPhone version of their product. But I finally got my hands on a full-blown ChargeCard for micro USB, which works with most Android devices.
The idea here is that you've got a credit card-sized USB cable that can be taken with you wherever you go. If you're at a friend's house and they don't have a charger, as long as you've got your wallet, you've got a charge if they've got a free USB port somewhere.
Let me stress this here since there seems to be confusion: This is just a cable, this is not a charger battery. This is the only change I'm making to this article.
ChargeCard for micro USB vs credit cards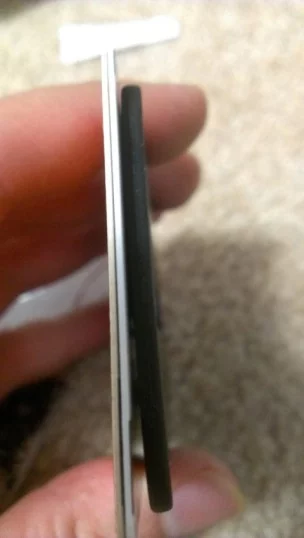 First, you'll  notice that the ChargeCard for micro USB is not the size of a credit card. It's slightly smaller, and almost as thick as three credit cards stacked on top of each other. This means you're not using one credit card width for storage, you're using three.
It's also not quite as wide as a credit card, which is useful if you're attempting to reclaim the space, but a little bit off-putting if you're pulling out a stack of cards with it in it. It's not terrible, but just doesn't seamlessly become a credit card.
The next thing you'll notice is that, although the large USB portion of the card is tucked away pretty nicely, the micro USB portion sticks out and is uncovered and open, which is a lint collector's dream.
If you walk around with the ChargeCard for micro USB in your wallet and that's in your front pocket, you're probably going to need to clean out the Android-side as the micro USB specs don't cover keeping dust out.
Overall though, if you've got a free credit card pocket in your wallet, you can point this face down and probably create a nice seal to prevent lint loading.
ChargeCard for micro USB doesn't work ideally for every situation
It works absolutely brilliantly if you need to charge your phone off of a laptop, which is the scenario you're presented with in the advertising.
If you're over at a friend's house with a desktop, you might end up having to rig phone support to use this properly, as you'll have a somewhat heavy phone attempting to dangle precariously off of the tower.
Additionally, as the ChargeCard for Micro USB allows for data syncing, most Android devices will only pull half an amp when they detect they're plugged into a computer. You'll need something like FastCharge AC Widget in order to force many Androids to pull a full amp and charge at a reasonable rate.
The ChargeCard for micro USB also begs the question of whether the thing even needs to be almost as large as a credit card. If you're not going to take the whole footprint, did you even need to take most of it, since you're only dealing with four wires?
It seems it would have been a much more handy (if less neatly named) device if it were just the inside portion that ended in the micro USB side. It might be a bit more difficult to fish out of the wallet, but it would free up some space and provide a point to point you wouldn't have to bend. Or maybe even use the footprint of a credit card bay and have the USBs on the "toes." Something like a U shape with the tips being the charging points.
ChargeCard for micro USB limited appeal
It's a neat device, but it's only useful if you carry a wallet and no other bags. Personally, I'm known to carry a bag of tech around that even the ChargeCard couldn't help alleviate. I also find it fairly simple to have a cable laying around most times. But even if you have nothing but a wallet you carry, I have 6-inch USB to micro USB cables that take up only slightly thicker of a footprint.
I can't imagine someone living in an area of the country where you have a car handy at all times would need this, but it might be an incredibly useful tool for the international traveler, which I believe is what the original story I heard about the card involved.
As a note, this claims to be the world's only mobile USB cable, which may upset some people I met in Atlanta who made a USB belt so there would never be an incident such as the ChargeCard was meant to deter. I don't know if they ever did anything with it or planned to, but there was that.
The ChargeCard for micro USB is available from the manufacturer for $25 and shipping is free worldwide. It's made in the USA, and it's pretty sturdy feeling, even if it doesn't quite look it.