Google finally starts selling power adapter for the Chromebook Pixel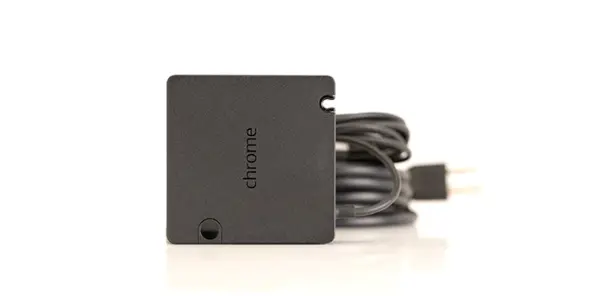 Google has finally started selling extra power adapters for the Chromebook Pixel, in the third month after the premium Chrome laptop first went on sale. It's currently retailing for $54.00, with one-two day shipping to my zip code running me $9.99. With tax, the total price comes close to $70, although this may be a bit higher or lower depending on where you live.
It's somewhat striking that it took Google this long to start selling the power adapter, considering how long the Pixel has been out. Given the enormous price tag, and merely adequate battery life, if something had happened to your power adapter, you could have had a $1.5k brick on your hands.
However, to Google's credit, reports have cropped up about people receiving free chargers when contacting the Chrome Ninjas to inquire about the possibility of obtaining an extra. This even happened to me – when I had talked to a Ninja about an unrelated issue, I casually brought up my desire to own an extra charger, just to be safe. I was told that my issue would be escalated, and I'd have a response soon. Several days later, a free charger appeared on my doorstep – I was very pleased, to say the least.
In any case, now that these are available for purchase on Google Play, I doubt that Google will be sending any more of them to people for free. But it's still quite obvious that Google is taking care of the early adopters who purchased a Chromebook Pixel, and the company is listening to our feedback.
[
Google Play
via
Google+
]