HTC One US developer edition gets OTA update to 1.29.1540.16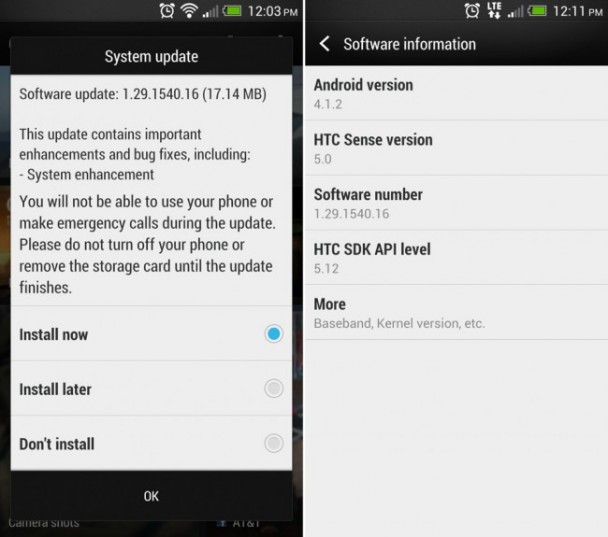 Those of you who decided to opt for the GSM unlocked developer version of the HTC One should start hitting your update buttons. The device is receiving a small OTA update that weighs in at 17.14MB, bumping the software version up to 1.29.1540.16.
This is definitely not the much-anticipated update to Android 4.2.2, and the changelog lists only a single "system enhancement." Since the actual update is so small, and there's nothing else listed in the changelog, it's safe to assume that the update does not bring any new features, and is instead just to fix a few bugs.
Of course, whenever a new update comes out, there could always be new bugs, so be sure to let us know if you notice any changes on your own device after applying this update. And, as always, if you're rooted take this at your own risk. Luckily, since the bootloader is already unlocked, it's really easy to regain root in case you accidentally lose it with this update.
[
Droid Life
]