Items unveiled at Google I/O seem to aim at unifying everything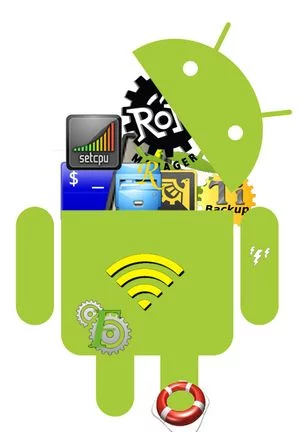 While Google had a lot of individual announcements for application enhancements and new services, one of the dominating themes that the competition should look at is Google's plan to extend itself across platforms, connections, and devices. In other words, every device becomes a window into your account as opposed to a separate piece of hardware.
Google took some of the best heretofore root-only features of DataSync and Helium and combined them into the new Google Play Cloud Saves, which will allow you to set down one device and pick up another where you left off.
The new unified notification that's coming allows dismissing a notification on one device and it being dismissed on every Android product you own – no more clearing out old notifications on devices that were left at home, and also no more worrying that a surprise birthday party notification will be sitting on the tablet you left at home with your significant other.
The new Google+ sign-in allows you to do a one-click sign-in to a website and also install its app, should you want it with just a click or two. Shopping on mobile will now be as easy as shopping on a computer.
But Google's plans don't stop at Android. APIs for Apple developers are there or being developed, and all one has to do is incorporate them and Cloud Saves – the app is now mostly device independent. The only difference between Angry Birds on a PC, Chromebook, Mac, Android, or iPhone will be the method in which it's installed (Google Play, App Store, Chrome Web Store, etc.). the launcher that's used to tap it, and of course what compiler/language it's written in for the device you're using it on.
Everything's going to be the same soon…
… and somewhat better. Google's APIs that come with the Play Store and services will be updated as the Play Store updates. All Google APIs can be included directly in any developer's products and updated versions just show up as needed.
What happens when we wake up and find we exist in a device independent world, in which there's no difference between the iPhone and the HTC EVO 4G LTE, or the BlackBerry 10 and an Android powered waffle maker, other than what radios they have?
While we're headed for a software Tower of Babel, we're also looking at a world in which advertisers will have to sell devices honestly: "It's grey, about the weight of three hummingbirds, you can hit it with a hammer, and basically it's the same as any other window into the Google Web."
When Google announced the Samsung Galaxy S4 as a Nexus-style device, it took me a bit by surprise until I saw that it's the first step of showing it's not the device, it's the software. Why Samsung agreed to this, I don't know, unless it's tired of competing with Google on what is basically launcher differences.
As anyone in the root world knows, it's not particularly difficult to find a ROM with a device-specific launcher for another brand. There're several Samsung TouchWiz ROMs available for HTC devices, and I'd bet there are HTC Sense-based ROMs on Samsung products.
At least until now, phone manufacturers have managed to protect their brands by refusal to release source code and drivers to their chipsets. HTC is infamous for its refusal to release camera source code, meaning if you created an AOSP ROM and use it on your HTC phone, the best you were going to get was the AOSP camera, which doesn't have nearly the features due to lack of proper drivers.
Can you imagine the Google Samsung Galaxy S4 without proper camera software being sold to the masses? Or any Google Nexus-style device? Google's move here was to rest control of the last operating system stranglehold that Samsung had, which opens up the device to be another perfect portal into the Google Web.
If it can get HTC to give up the camera driver goods and do the same, the Android front will be pretty much, "this is it, it is good, they all are good, rock on." Your window into the web won't be limited by what the manufacturer of that window thinks you should do with their hardware. It'll be yours.
I do wonder how long until Android marches across the lines and is running on iPhones. My bet is the next step involves an emulator such as Bluestacks for iOS, which already runs on desktops, making its way to the iPhone.
If one isn't already there and ready I'd be surprised, although whether Apple would ever agree to let something like that into its App Store would be the question. Probably not. Apple has its stranglehold, and it wi'll keep choking the consumer all the way to the top or the bottom, depending on how things go. Perhaps Cloud Save API will be enough.
I'm not sure whether to see this as a bright and shining day for developers, or a death gong ringing for the hardware manufacturers, as what makes them appear unique to the average consumer is rapidly disappearing. What will we argue about in the smartphone world when every device can do everything and the only meaningful difference between devices is how it feels in the hands the end user?