Three awesome reasons to try the Chrome OS dev channel now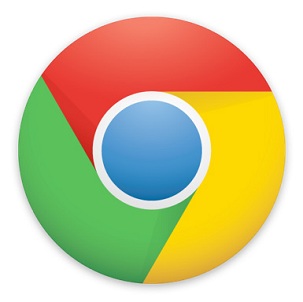 The dev channel on Chrome OS can elicit mixed reactions from different people. Some people love the adventure, and others tend to cower before anything other than stable. Personally, I'm someone who sits on the fence, spending some of my time in beta and some of my time in dev. (Stable is too boring for me, but sometimes dev really does get a little too rocky, as well!)
Ever since I first got my Chromebook Pixel, I've spent the majority of my time in the beta channel, because it allows me to  try out some new features while not being overly risky. And from what I've been reading, the Chrome OS team has gotten a little crazy in the dev channel in the weeks leading up to Google I/O, so beta has definitely been a safer bet.
However, there are three things currently implemented in the dev channel that just might change my mind once more and get me to upgrade again. Here they are.
1. The new Files app.
Google has finally begun to put a bit more thought into the Files app, offering easy access to files that are shared with you in Google Drive, recently edited files, and files that are available offline. In other words, the Files app is starting to function more like Google Drive on the web.
Additionally, the Chrome OS team has moved Google Drive above the Downloads folder, which is just the local storage folder. This is another great move, since I use Google Drive to store practically everything that I do on my Chromebook.
And finally, two-panel navigation is available in the new Files app, allowing for easier navigation and a less-cluttered look overall. I'm really digging these changes – and if Google ends up integrating additional cloud storage providers, like the rumors indicate, it will only get better.
2. The new virtual keyboard.
There's been a lot of talk about the possibility of Chrome OS tablets, and while I personally think they're a bad idea, not everyone agrees. One of the latest flags in the Chrome dev channel is a virtual keyboard – it will only work properly on the Chromebook Pixel at this point, since this is the only touch-enabled Chrome device on the market right now. However, the inclusion of something like this paves the way for new device form factors, which is certainly exciting news.
While this is still a work in progress, it looks interesting and would definitely be fun to play around with.
3. The new docked mode.
One of the biggest complaints about Chromebooks is the fact that, when closed, they enter sleep mode – and there's no way to disable this from happening out of the box. However, the new docked mode – which just appeared in the latest dev channel update – finally does this.
This is most beneficial to users who want to connect external peripherals to their Chromebooks, and use them in "desktop" mode. The image above shows a monitor, keyboard, and mouse all connected to the Chromebook Pixel, with the lid closed, turning the device into a Chromebook/Chromebox hybrid of sorts.
This is certainly going to to benefit those users who prefer to have a more desktop experience at home or work, but still prefer the portability and functionality of a traditional laptop.
*************************
Is there anything I'm missing here, or anything you'd add? What's your experience on the dev channel been like?