Yandex Shell translated to English and now available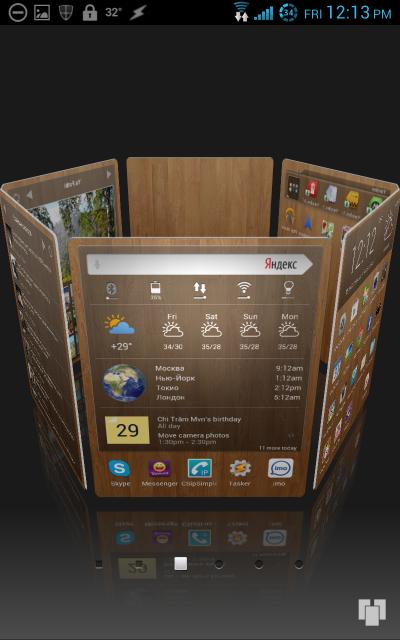 Yandex Shell is a Russian-made replacement launcher for your Android device that makes me think of the SPB Shell 3D launcher and MIUI. Yandex Shell even has 3D options in the experimental features section, in case you own the HTC EVO 3D.
The problem with Yandex Shell is, if you don't read Russian, you're a bit out of luck attempting to navigate through the options, so a third-party developer decided to take it and translate it for you.
Those who balked at the price of the $14.95 SPB Shell 3D launcher may rejoice, as it looks like the guts of Yandex are more than just similar, with the default text skin being named SPBShell3d.txt in the apk, and the developer icons being remarkably similar between the two.
Yandex Shell Features
Steroscopic 3D launcher on devices that support it
3D carousel to switch between screens
App sorting by popularity
Combo search that very quickly searches through contacts and web pages
Missed call lookup
Circular contact bubbles
much more…
Yandex Shell issues
While most of the application has been translated to English, some places still have some Russian poking out. The application widgets also seem to have a lot of Russian in them, but overall it's easily manageable.
The English-language translator/developer has been working t0 release updates fairly frequently, so my guess is there will be updated English language widgets everywhere soon enough.
The official Russian Yandex Shell works on most devices, but the English translated version only works on Android 4.0+.
Video of me poking around the launcher
Installing the beast
Download the apk from the link below to your Android device, and install. If you don't like it, uninstall it and no harm done. Be sure you allow apps from unknown sources.
[
xda-developers
]