Happy Birthday! The HTC EVO 3D turns two today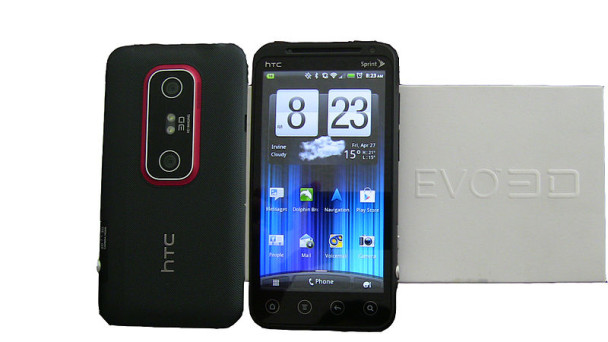 The HTC EVO 3D was released June 24, 2011, after months of advertising as the world's first 3D smartphone and the only phone that could "completely capture the scene." And today the EVO 3D turns two.
It features an autostereoscopic display, which enabled 3D viewing without 3D glasses, and two 5MP cameras on the phone's back that allowed you to take your own 3D photos and videos. It also has a dual-core processor that gave the phone a performance boost, but not what it should have been initially due to HTC's initial Sense/Android ROM.
It came in CDMA/WiMAX and GSM variants, and was initially quite difficult to obtain. It also shipped with Android 2.3.4 and was later updated to Android 4.03 and HTC Sense 3.6
A little under a year after its initial release, Virgin Mobile began offering the phone and renamed the HTC EVO V 4G, which caused more confusion than it ever should have among people who didn't notice the big V.
The EVO 3D suffered from slow updates on the Sprint network, with the Virgin Mobile version getting Ice Cream Sandwich months before it became available as an official OTA on Sprint. It also suffered from a lack of interesting things to do with the 3D display, other than watch movies (most games required you to put your hands on the screen, thus blocking some of the 3D).
Failure to release kernel source in a timely fashion, or release drivers to either the WiMAX radio or the 3D display and cameras, lead to the phone's initial very slow development. Infighting between some of the largest independent developers may have ultimately doomed the chance to get a fully working AOSP 3D WiMAX device, but mostly it was HTC.
The camera that shipped with the 3D was also on the low side, not just in megapixels (which really didn't matter that much), but also in producing photos that just were blurry, the wrong colors, and ultimately not crisp.
In spite  of that, the EVO 3D is still enjoying development and rocks a mean series of custom Jelly Bean ROMs that – although not the complete 3D experience – are close, and fixed most of what was fixable that HTC ignored.
I've been rocking the EVO 3D since shortly after it was released, and although it no longer has service in my house it's still the only thing I can watch 3D movies on, and is a mean media and gaming system.
What was your HTC EVO 3D experience?