Check out this amazing panorama created with the HTC One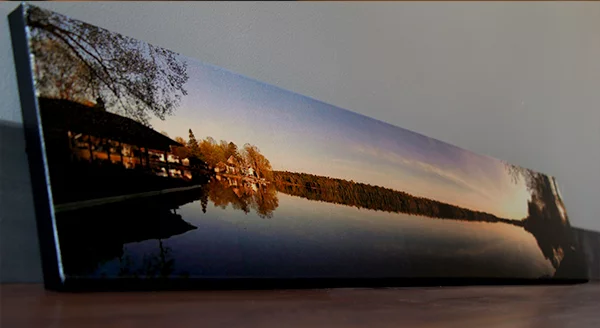 While many have snubbed HTC's decision to focus on "Ultrapixels" instead of megapixels, and the HTC One is often derided for only including a 4MP shooter, some people are out to prove that the device is capable of producing some really amazing shots – even when they're blown up and printed.
The original image you see above weighed in at 5.5MB and 5798 x 1088, so there's obviously quite a bit of compression going on. To counteract this, the photographer applied some very basic sharpening and color enhancements to counteract the pixelation that occurred in some spots, and then a subtle film grain texture was applied over the whole image to give it the look and feel you can see now.
When finished, it was printed on 46 x 8-inch museum-grade canvas, with an added black border that wraps around a 3/4-inch stretcher frame.
Admittedly, this probably demonstrates the skill of the photographer more than the capabilities of the camera on the HTC One, but still, it's pretty amazing nonetheless. And did I mention that it's being sold for $109?
[Spitting Images] Thanks, Carl!