HMDX Jam XT wireless Bluetooth speaker review
The HMDX Jam XT is the new ruggedized version of one of my favorite lines of wireless portable Bluetooth speakers: the HMDX Jam.
HMDX Jam XT rundown
The HMDX Jam XT is a portable rechargeable wireless Bluetooth speaker, capable of delivering a seriously loud and bass-filled experience. It has an IP64-rated surface, is mostly weatherproof, and can take a beating.
One charge should last for up to four hours of music time. Buttons on the HMDX Jam XT allow you to pause/play or change the volume on the speaker itself.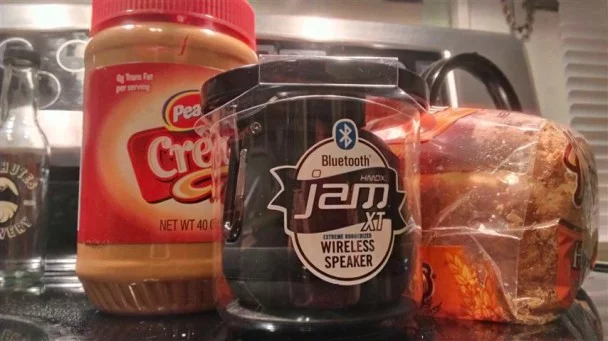 HMDX Jam XT – What's new?
The whole device now feels significantly sturdier than the original. It feels like you could drop it, bang it into a tree, and kick it around without doing too much damage to the internal components. The manufacturer also added a fold-out carabiner that allows you to clip the HMDX Jam XT to most clipable surfaces.
Rubber covers prevent the microUSB charge port and the audio-in jack from being exposed to the elements. The IP64 rating supposedly ensures that the entire device can be submerged in water and survive, although I did not get around to breaking out the fishtank.
In comparison to the HMDX Jam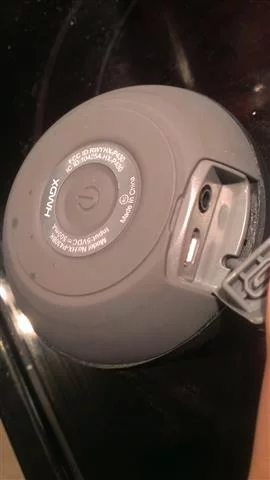 The original Jam is one of the devices I show people as a marvel of just about getting it all right. It wasn't perfect, but it could be had for a reasonable amount. So it was good for a gift, and it produced extremely good audio. You could also get a reasonable distance away from the thing before the Bluetooth connectivity faltered.
The HMDX Jam XT once again almost gets it perfect, and were it the speaker I was first introduced to, I'd probably measure all other wireless Bluetooth speakers by it. But as it came second, it feels like it missed a couple of things.
First, the Bluetooth range is slightly shorter. With the original, I could go about three more feet and not have any breakup issues. While this isn't a deal breaker, it's now about 20 feet versus 24 for the original. I'm not sure if this has to do with the much thicker body or my phone being a punk. In general, if you can get ten feet from a wireless speaker, you're probably golden.
The sound also seems less amazing. This is a problem. I can't quantify why, but the whole thing seems like amazing sound coming from somewhere inside an armadillo. My guess is it has something to do with the oddly ribbed rubber cage around it muffling the sound.
HMDX Jam XT wrap up
You can drop it, kick it, dunk it, clip it. The sound is a little less perfect than the previous version, which if you dropped, kicked, or dunked you'd destroy.
At least on the version I received, the manufacturer has gotten the hint that the speaker smelling like whatever jam flavor corresponds to the Jam color might not be a good thing. I've heard tale of the smell freaking people out on initial opening, but never experienced this.
The buttons on the thing are hard to press. I think this is by design, so they don't get bumped and accidentally turn on. You'll know when you've pressed them, though. It's pretty good about telling you via feedback that you've pressed them.
It's a good speaker, a heavy speaker, and is significantly mightier than the original and a worthy successor. I still am a little aghast that you have to have a microUSB charger or USB port for this, as it's not built in. It seems if you're bringing the party, it should be universally chargeable.
The Jam XT includes a short charging cable for use with a computer or USB charge port. The battery life seems a bit short, and the charging a bit limited for something that seems designed to go places that do not see USB chargers on a regular basis, but it's a really neat little product.
The HMDX Jam XT has an MSRP of $69.99 from the manufacturer's website, which is currently sold out. You can pick it up at Officemax for $59.99 if you're in a rush though. It comes in five different colors and makes a fairly decent tech gift.