Reminder: Special pricing for Google Play Music All Access ends this week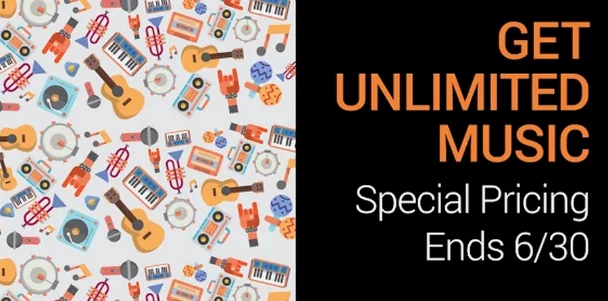 If you've been on the fence about whether or not you want to pony up some money each month on Google's new all-you-can-stream music service, dubbed Google Play Music All Access, it's time to make up your mind. That's because Google's promotional pricing of $7.99 ends on Sunday, June 30, which means this is the last week to sign up before the price jumps up to $9.99/month.
I reviewed the service earlier this month, and found it to function better for my needs than competing services like Spotify and Pandora. One price gets you access to Google's entire music library on demand, customized radio stations with unlimited skipping and the ability to delete unwanted songs from your radio station before they even begin playing – not to mention that one price gets you All Access on practically all the devices you own (iOS support is coming soon – Google promises!).
Plus, if you get in now while the gettin's good, you'll play less each month than a similar plan on Spotify or Rdio. To me it makes sense – and Google is offering all new subscribers a 30-day free trial, so you can decide if it makes sense for you, too. Just remember to sign up for that trial pronto!
[
Google
]