Android tip: Turn on password protection when in the Google Play Store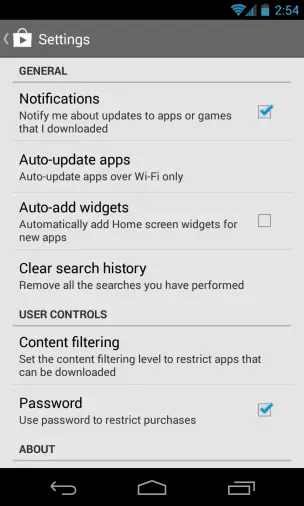 As our phones slowly but surely become our all-in-one portable computing devices, and they store more and more personal information about us, it's important to make sure that everything is protected. This even includes financial information, and I'm not just talking about mobile payments with Google Wallet: as we all know, it's also possible to purchase things through the Google Play Store such as apps, music, movies, and books. And if our phones happened to fall into the wrong hands – like a greedy child – then a large bill could very quickly be run up.
So do yourself a favor, and take a moment to make sure you have enabled password protection in the Google Play Store. To do so, simply open the Play Store app, select the menu button, and then press Settings > Password. This will force you to enter your Google account password every time you wish to make a purchase from the Play Store.
Sure, it's a slight inconvenience to have to do this every time you want to purchase something. But it's certainly not as annoying as unknowingly spending $20 just because your child or a younger sibling wanted to download a bunch of games, while you thought they were just playing Angry Birds.