ChargerGenie combines powerstrip and bag to create a unique mobile charging station
ChargerGenie claims that it's the world's first charging tote bag with a built in power strip that can charge up to eight devices, and it launched just a couple days ago on Indiegogo. It is currently available in black, red or pink cheetah, and looks just like a normal fashion tote. Inside it where its "secret weapon" lies: six power outlets and two USB ports distributed around the lower perimeter of the bag. There is also a cord that powers the ChargerGenie in the base of the bag, which can be stored inside when not in use.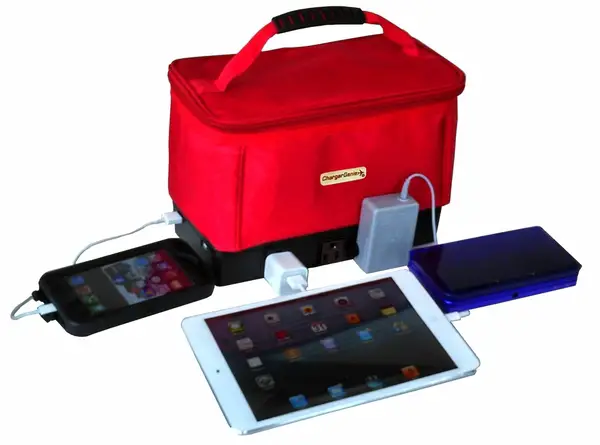 ChargerGenie is expected to ship sometime in October 2013 with an MSRP of $49.99, although supporters on Indiegogo can get a slight discount by pledging only $45. Alternately, if you don't care about the color, you can pledge just $35, and your color will be chosen for you. This means you better be OK with "pink cheetah" before pledging only $35!
While I kind of wish that a battery pack would be included in this, I can definitely see how something like this could be useful – particularly when traveling with a bunch of tech geeks who are often searching for multiple outlets in hotel rooms and airport terminals. I am planning on picking one of these up for review when they are released, so stay tuned for that. In the meantime, be sure to check out the Indiegogo campaign below!
[
Indiegogo
]
Disclaimer: My upcoming review unit will be provided to me free of charge, although you can still expect an honest and fair review.