Chromecast gets its first OTA update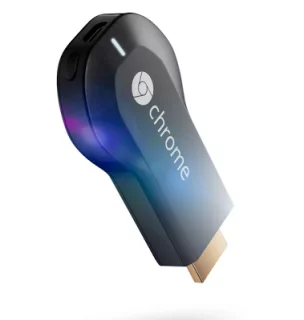 Chromecast is getting its first OTA update right now, which simply includes unnamed "performance, reliability and security" improvements. Like other Chrome OS devices, users do not need to do anything to get the update – instead, it will be downloaded in the background and apply itself automatically.
To find out if your Chromecast has been updated yet, simply open the Chromecast app on your Android phone or tablet, and select your Chromecast from the list. One the app connects to your Chromecast, you'll see the settings screen, where you can change the name, update WiFi settings and time zone, and change your privacy settings. The IP address of your Chromecast is also displayed, and under that is the build number.
Chromecast was released with build 12072 (which happens to be what mine is currently on), and according to a post at Vlogg, the updated build number is 12480.
It's great to see Google pushing updates out so quickly. For those of you who do get this update, please let us know if you notice any performance improvements!
[
Google
|
Vlogg
]