Google breaks Chromecast's ability to cast all the things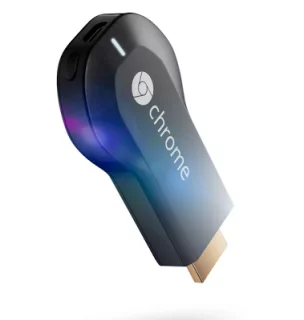 In the most recent OTA update for Google's Chromecast, it appears that Google has broken the dongle's ability to cast local content to the device. This comes only a few weeks after the developer of ClockworkMod created a mod to cast all the things, which was later developed into an open beta app available for all. Unfortunately, it also appears that Google intended to break this app's ability to cast local content – this might not be unintended collateral damage from unrelated code changes.
That's just the thing, though – the Chromecast isn't like Android or Chromium OS. It's not open source, and Google probably doesn't ever intend for it to be. Google's APIs from the developer preview of the Google Cast SDK also don't offer this functionality, so the developer had to be creative and work around this limitation.
Most likely, the ability to cast anything and everything makes content providers nervous – they're the people whom you pay to gain access to apps that do work on the Chromecast, like Netflix. Having a simple Miracast-like dongle could potentially cut into their profits if you don't purchase content from them, so Google has to play a delicate balancing act of pleasing its partners and making the device appealing to consumers, which includes power users and developers.
Personally, I've been perfectly happy with what the Chromecast has been able to do in my living room. I haven't felt the need to cast other things yet, though I'm still holding out hope that Google will find a way to let developers do their own thing. Google also says it has big plans for the Chromecast that have yet to be realized, so it's possible that Google will simply replicate this functionality itself in an upcoming update.
In the meantime, what do you think of this news? Are you disappointed, or does it not affect the way you use the Chromecast?
[
Slashdot
|
Android Central
]