Two new features in Chrome OS that you have to try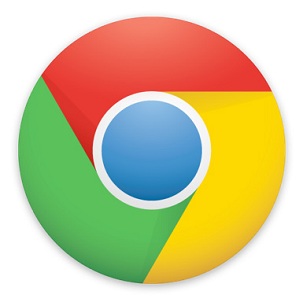 Now that I've once again made the jump from the beta channel to the dev channel of Chrome OS on my Chromebook Pixel, I'm once more on the cutting edge of everything that Google is working on. I previously spent the last few months in beta, which was fun, but in the end it just wasn't exciting enough. Now that Google has made it really easy to to downgrade back to stable or beta, I took my own advice and figured there wasn't any good reason not to move back to dev.
So I've been playing around in the dev channel for the past few days and have uncovered two really awesome features that anyone running Chrome OS has to try:
1. Google Drive sharing in the Files app.
The Files app has been closely integrated with Google Drive almost from the very beginning of Chrome OS, but for the longest time, there wasn't an easy way to access files that were shared with you, recently modified, or available offline. Google has since updated the Files app to include this functionality, but sharing through Google Drive was notably absent – until now.
Now, when you right click on any file, you are given an option to share your file. A window will open with the exact same web interface you're already used to in Google Drive. You'll get the link to share your document with others, along with the ability to adjust your document's privacy settings and add collaborators, just like Google Drive on the web.
Additionally, I've noticed that the Files app no longer takes forever to scan my Google Drive after a powerwash. I'm not sure how long this improved functionality has been included in the dev channel, but it's certainly nice – especially if your Drive is as big as mine. Now, if only starred files would appear more easily in the Files app…
2. Overview mode.
Chrome OS wasn't always the best at handling multiple open windows, but window management just got a whole lot easier in the dev channel. This is actually a flag that you'll need to enable in chrome://flags > Enable overview mode. Once you've done that and restarted your computer, just hit the multi-window button (it's the fifth button along the top of your keyboard, where the F5 button normally would go on a traditional keyboard) and enjoy a nice overview of all open windows.
Unfortunately, Chrome OS doesn't seem to allow me to take a screenshot when using this feature, so I can't show you what this looks like. You'll just have to try it out for yourself!
So far, I'm really happy to be back in dev, and everything is going very smoothly. And luckily, if I do run into any hiccups, I'll be able to downgrade more easily than ever before.