Focal Beta now available on Google Play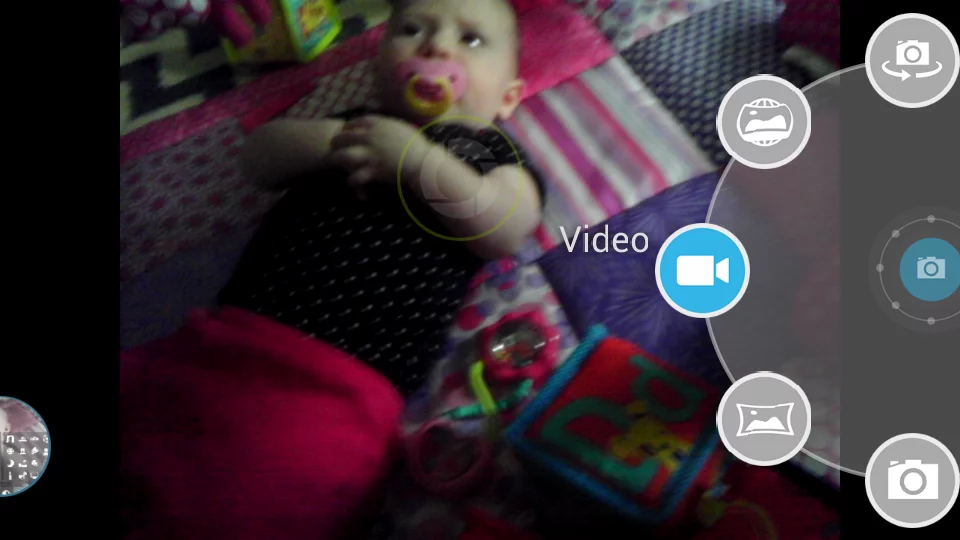 Focal is an AOSP camera app that we reported back in July, which delivers many more features than the stock AOSP/Google camera. It was originally part of CyanogenMod's Project Nemesis, but Android development – being how it is – it's not any more and is listed as an "ex-CyanogenMod app" on the description at Google Play.
Focal depends on your ROM to install properly, so your chances of it working are vastly improved if you're running off of something that uses the CyanogenMod device tree, but it might work on anything. On some devices you may require root to get it installed properly, and on others who knows.
For fans of the HTC Sense camera software, which is about the only reason to be an admitted Sense fan, Focal brings about several options that have been missing in AOSP cameras such as HDR, extreme ISO settings, and burst modes, although it still does not manage to produce images quite as well as the native software due (possibly) to it not using the proprietary HTC Image Sense chip.
Whatever the case, it's worth a download to see if it works for you and is an improvement over your current camera software. If you've been hung up on Sense due to the camera, this might be the software you need to finally make the jump to AOSP full time.
Focal is still in beta, so if you're using it, remember  that you're agreeing to be a guinea pig while testing the thing. Fully expect the app to fail the instant you have proof of extra-terrestrial life directly in front of you, and you'll be fine.
Download: Google Play