My wishlist for T-Mobile's UNcarrier Phase 3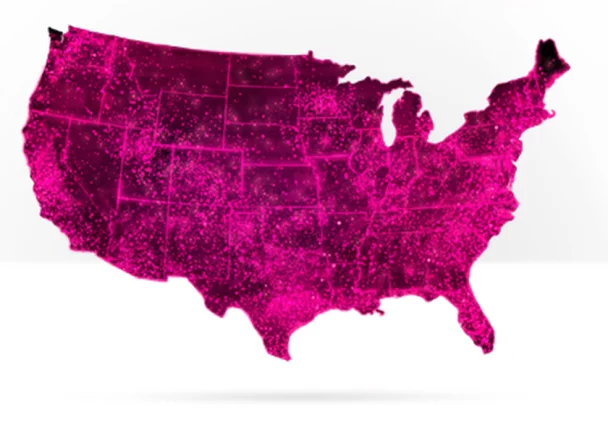 Before we know it, T-Mobile will be ready to deploy the third part of its plan to taken on the biggest three US wireless companies: Verizon, AT&T, and Sprint. Most people who follow tech news already know that T-Mobile has made quite a few waves lately: it's UNcarrier phase 1 saw the end of subsidized phone pricing and contracts, and phase 2 saw LTE roll out to 156 million people and the introduction of the "JUMP!" program that allows users to upgrade their phones with little or no money down up to twice every year.
T-Mobile CEO John Legere claims that phase 3 will be just as exciting, and will bring something to the table that no other carrier can match. While it's true that Legere is oftentimes full of hot air, I hope that he might be on to something – so here's my wishlist for phase 3.
The elimination of EDGE/GPRS-only coverage areas.
Generally, with a few exceptions, I'm very happy with T-Mobile's coverage in my area. As long as I stay within city limits, I get strong HSPA+ speeds that blow Sprint's "3G" out of the water, and I've been told that LTE is almost ready to light up, as well. That's all well and good, but as soon as I leave the city, my connection drops down to GPRS – that's even slower than EDGE, and honestly shouldn't even exist anywhere in 2013.
If T-Mobile could keep the extent of its LTE buildout on the down low for so long, I'm wondering if maybe the carrier has something similar planned for its rural coverage areas. At the same time, this isn't really something that the other carriers don't already have, so Legere's comment that other carriers won't be able to match it sounds a bit off.
I can still dream, though – right?
WiFi calling for all Android phones, including the Nexus 4.
WiFi calling is a feature that no other carrier currently offers, except for the small MVNO Republic Wireless. It's a valuable feature that lets you talk and text wherever you have a WiFi signal, which means that many T-Mobile phones will work in places where not even Verizon will work. It's also a valuable feature for international travelers, since WiFi calls will never count as roaming, regardless of where in the world they originate.
However, at this time, WiFi calling is only available for certain T-Mobile approved handsets. If it were turned into a downloadable app available for all Android phones, including the LG Nexus 4, then I'd be set.
More reasonable international roaming rates, with free roaming on T-Mobile networks abroad.
Speaking of international travelers, this is another area where T-Mobile could really innovate. Currently, European branches of T-Mobile allow their users to roam abroad on other T-Mobile owned network at drastically reduced prices, and in some cases for free. Similar set ups exists on Vodafone, and other foreign networks that operate in multiple countries.
I'm not sure why T-Mobile US hasn't partnered up with its European counterparts to do something similar here, but imagine being able to roam in any country with a T-Mobile network for free, and use your plan's existing minutes, texts, and data. Combine that with WiFi calling for everyone – even people who bring their own phones – and you've got a winner.
Bundling all taxes and fees into the regular monthly rates.
One of the perks of T-Mobile competitor AIO Wireless is that the monthly advertised price is the price you pay – period. All local taxes and fees are bundled in, so you know exactly what you're paying each month. If T-Mobile did the same, I truly believe it would set a new precedent in the wireless space and really give pause to other carriers, on the same level that its abolition of contracts did.
No other carriers are doing this now, other than a few prepaid MVNOs, so this is yet another example of something that T-Mobile could do to truly revolutionize the market. Verizon, AT&T, and Sprint – take note.
What do you want to see from phase 3?