No, really: The next version of Android will be called KitKat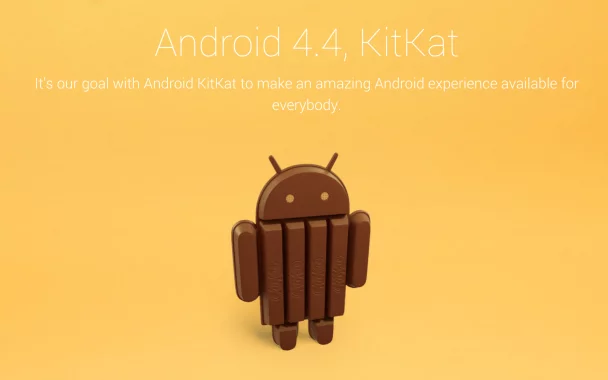 Earlier today Google revealed that the next version of Android, 4.4., will be officially code-named KitKat. This comes after months of the rest of the world thinking that it would be called Key Lime Pie, and just a few weeks before an expected unveiling of a new Nexus smartphone.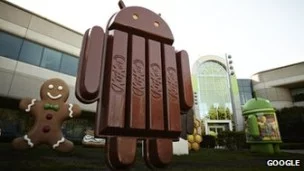 In case you don't believe me, Google also revealed a new Android statue on the lawn outside Building 44 on the Google campus, which – you guessed it – confirms that Android 4.4 will indeed be called KitKat. There's also a teaser page, linked below, in which Google states, "It's our goal with Android KitKat to make an amazing Android experience available for everybody." There are links for more information about KitKat candy bars and about Nexus devices, along with an email form you can submit in case you want to receive more information in the future.
Apparently, Google continued to use Key Lime Pie in internal documents and even during meetings, so many Googlers were surprised by the name choice, as well. In fact, continuing to reference Key Lime Pie in all internal correspondence is why Google was able to keep this a secret for so long, after the decision was made at the beginning of this year.
Even though this seems like one of the most blatant examples of product placement in recent history, neither Google nor KitKat are receiving any monetary compensation for the use of the KitKat or Nexus names. Google employees apparently wanted to do something fun and unexpected, and chose the KitKat name in part because KitKats always seem to be available during late night coding sessions. In essence, this is the result of two giants in their respective fields, partnering together with no money changing hands, in what is hoped to be a mutually beneficial arrangement. (Somehow, I see KitKat benefitting a bit more – just thinking about the next Nexus is making me hungry.)
What do you think about Google's choice?
[
Google
|
BBC
|
Android Community
]