Press shots surface of HTC One Max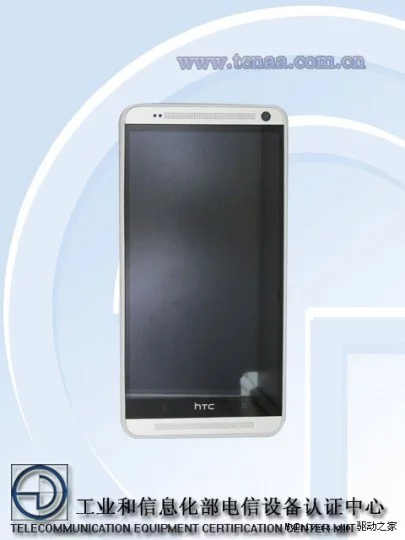 We've known that the HTC One Max is on its way for a while now, but until now, we've had to rely on leaked images of the device. Now we finally have what appears to be some official press shots of the much-anticipated device, although they're not coming from HTC. Instead, these images are courtesy of Chinese Tenaa, which is basically the Chinese equivalent of the FCC – so they're as official as we can get at the moment.
These images do seem to reveal the rumored fingerprint scanner, although the Tenaa filing shows two different models of the device for different carriers. Both models will support dual SIMs, a feature that is unlikely to make its way to the US.
The filing also seems to indicate that at least the Chinese versions will have removable back plates, even if the battery itself is non-removable. Other specs include a 5.9-inch 1080p display, quad-core 1.7GHz Qualcomm Snapdragon 600 processor, 2GB of RAM, 16GB of internal storage, a microSD card slot, a 3300 mAh battery, a 2.1MP front-facing camera, and a 4MP UltraPixel camera on the back.
Rumors indicate that this device will be released on Sprint, along with other US carriers, as well.
[
My Drivers
via
Android Community
]