3.17.651.4 stock, rooted HTC EVO 4G LTE ROM released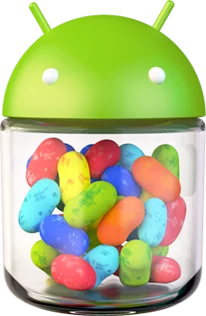 If you've been waiting for a 3.17.651.4 stock rooted HTC EVO 4G LTE ROM, Captain_Throwback has you covered.
The ROM comes in odexed and deodexed versions, and does not contain the firmware updates, which you can read about here if you're S-OFF. (You'll need updated firmware for things such as HD voice to work.)
If you're rooted and running stock, the developer also has included the ability to update the OTA signatures so that you can flash the update from recovery. Doing that should allow you the same upgrade as someone getting it over the air would receive; however, always make a nandroid backup when doing these things.
Although it ships with the SuperSU binary, you'll need to go to Google Play and download SuperSU application to get the user interface installed. Without the user interface, every request to run as a root application will eventually fail, much like every run in Robot Unicorn Attack 2.
There hasn't been a lot of commotion about bugs in the new versions, and even reports that the MMS compression issue may have been fixed. Personally, with just the firmware, I'm seeing slightly better data rates and I think my audio is sounding better when I call my work phone; however, with all that Sprint is doing in my area, it's entirely possible that coincides with a tower upgrade.
If you decide to flash this, make sure to make that nandroid backup, also be aware that without the firmware updates there's a chance you're going to run into some incompatibility so make sure to get those installed beforehand. I haven't heard any reports that the firmware updates are doing anything but good things to the phone.
Head over to the support thread, download it, and give Captain_Throwback a thanks if you're an xda member.
[
xda-developers
]