Android tip: How to get back your missing microphone icon on Google Keyboard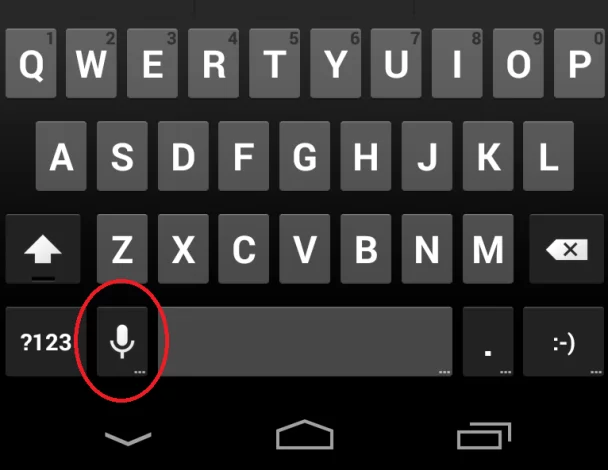 I recently performed a hard reset on my LG Nexus 4, and something strange happened: after everything restarted and I set my phone up, the microphone icon was gone on my Google Keyboard! I use this all the time to compose quick text messages on the go, or dictate other short snippets of text. It's more convenient than changing my input method to voice typing, as it only requires a single button tap; additionally, when I'm done speaking, the keyboard pops right back up so I can quickly and easily correct any errors.
I'm not sure why it took my so long to figure this out, but it's really easy to get back if it goes missing for any reason. Simply navigate to Settings > Language & input > Google Keyboard > Voice input key. Here you can select whether you want the microphone on the main keyboard or the symbols keyboard.
If you're not running an AOSP ROM, or you've got a skinned device like the HTC EVO 4G LTE or the HTC One, you can still download Google Keyboard from the Play Store and access its settings from the app drawer. While this may seem like a simple solution to a minor problem, it took me way to long to figure out – so hopefully I'll save at least one of you a few minutes.