What if the next Nexus 10 tablet is actually a Chrome OS tablet?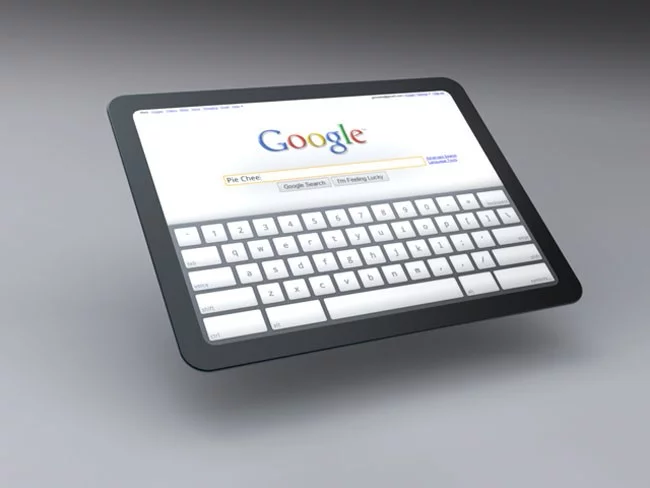 As we approach the end of November, weeks after Android 4.4 KitKat and the Google Nexus 5 by LG were both unveiled, one question is still lingering in the minds of Android enthusiasts everywhere: What about the Nexus 10?
Indeed, it has now been over a year since Google announced the original Nexus 10 tablet, which was manufactured by Samsung and announced at the same time as the Nexus 4 by LG. While many thought that the Nexus 10 would be announced at the same time as the Nexus 5, which replaced the Nexus 4, we had no such luck – in fact, it has been months since we've even received any hints about a new Nexus 10. To be sure, there have been a couple leaks, but they contradict each other: some say that ASUS will make the fabled tablet, while others say that it will be LG. In any case, we don't have anything as substantial as what we had before the Nexus 5 was officially announced.
The only thing we know is that Google execs have confirmed a new Nexus 10 will be coming, but that's it. We literally have nothing else to go on, not even any FCC documentation to give us some hints.
So what gives?
Here's a crazy idea: What if the next Nexus 10 tablet is actually a Chrome OS tablet? Chrome OS and Android are separate operating systems, to be sure, and Google's own Eric Schmidt said earlier this year that the two won't be merging anytime soon, but hear me out:
Android dominates pretty much all screens 7-inches and below, but not on bigger devices.
Android has been amazingly successful as a smartphone operating system, and also in the 7-inch tablet market (think of the wild success of the Nexus 7, and even the Barnes and Noble Nook and the Amazon Kindle). Lots of budget Android-based tablets with this screen size have emerged, as well. However, Android hasn't fared so well in 10-inch tablet market. We've had a few minor successes, like the ASUS Transformer series and the Samsung Galaxy Tab series, but for the most part, the iPad dominates this category.
Many 10-inch Android tablets have also been plagued with bugs: the Nexus 10 was slow and laggy because its processor couldn't keep up with all those pixels in the display, and both 10-inch ASUS tablets that I've owned had similar problems. Android just hasn't been very successful in the 10-inch segment.
Chrome OS has gotten more and more touchscreen friendly.
Chrome OS, on the other hand, has excelled in the budget laptop market. Multiple Chromebooks are always in Amazon's bestselling list, and the relatively recent addition of touchscreen Chromebooks has allowed Google the opportunity to optimize the OS for tablets. This is why Chrome OS now includes an on-screen keyboard, among other touch-friendly features. Many analysts think it's only a matter of time before Chrome OS tablets will hit the market, since that's just the direction where personal computing is headed.
At this point, releasing a new Nexus 10 in 2013 wouldn't follow Google's established release schedule.
Think about the Android/Nexus schedule that Google has created for itself:  It seems like the Nexus 7 is a summer device, released just in time for students to purchase before school. Nexus phones seem to be released in the fall, around October or November. With each Nexus release, Google also pushes out a new update to Android: while smaller maintenance releases can occur at any time, more significant updates always seem to happen in the summer and in the fall. Also, consider that last year the Nexus 10 was released at the same time as the Nexus 4, so both were considered flagship Jelly Bean devices. This year, we only have one flagship KitKat device: the Nexus 5.
If Google were to stick to its established pattern of releasing new devices running new versions of Android, and if Google were to stick to its established OS upgrade pattern, we couldn't expect a new Nexus 10 at this point until the summer of 2014, when a new Nexus 7 will presumably be announced. That's way too long to wait for a new Nexus 10. So it's safe to say that perhaps Google has something new planned for the 10-inch form factor, and it won't follow its previously established patterns.
So…?
If Google's not going to follow its previous patterns with the Nexus 10, given everything else I've just stated, why not release a new 10-inch tablet as a Chrome OS tablet? Maybe Google won't even call it a Nexus anymore, and instead will just phase out the Nexus 10 all together. Maybe it makes sense for Google to focus Android where it's most successful (on anything 7-inches and smaller), and focus Chrome OS on where it's most successful (basically, personal computing devices that are larger than 10-inches).
But on the other hand, maybe Google will release some sort of Chrome OS/Android hybrid with a detachable keyboard dock – connect the keyboard, and Chrome OS instantly pops up. Disconnect the keyboard, and you've got a tablet capable of running any Android app you throw at it.
Or, maybe Google will release a 10-inch tablet only running Chrome OS, but finally give Chrome OS the ability to run Android apps natively, too.
Finally, consider that if Google is planning to eventually release a Chrome OS tablet, it might be considered confusing for consumers to deal with a 10-inch tablet running Chrome OS and a different 10-inch tablet running Android. Two separate OSes are OK when they are used on different form factors, but two different OSes on tablets that are practically the same size and form factor might not be ideal for consumers.
Obviously there are lots of options here. It certainly seems like it could be an exciting time for the 10-inch form factor at Google, even if it turns out to not be what most people are expecting. But what do you think? And would you like a 10-inch Chrome tablet to replace the Nexus 10?