Tip: Get App Ops back on Android 4.4 KitKat
Several months ago, we showed you how to set specific permissions for individual apps on any Android device running 4.3 and above – no root needed. While custom ROMs and root-only mods have long offered Android users this ability, it had not been available in stock Android until 4.3. And even then, it remained hidden deep within the settings – users who wished to access the aptly named "App Ops" feature had to either use a custom launcher that allows users to launch custom activities or an app like QuickShortcutMaker.
Unfortunately, this functionality seemed to disappear in Android 4.4 KitKat. Granted, since the feature was never officially announced by Google, and it wasn't even considered to have actually launched, I don't really blame Google here. Unofficial "features" can come or go at any time, but it still sucks.
Luckily, one developer has recompiled the app from Android 4.3 and turned it into an app you can download and install from the Play Store on any device running Android 4.4. According to the app description:
App Ops X Installer will install an eXtended version of AppOps on your Android 4.3 or 4.4 (KitKat) phone. It's the same App Ops you know, only recompiled and with new features slowly being added. This installer is required because the actual app (App Ops X) needs to be copied into your phone's /system/app folder and this kind of install is not natively supported by Google Play.
Having used this on my Google Nexus 5, I can verify that it works exactly the same as it did on my Nexus 4 – and I get the added benefit of having a shortcut in my app drawer instead of my homescreen. Additionally, if you have rooted your device, the extended feature gives you even more options including:
search/filtering
batch grant/revoke permissions
notification showing you revoked permissions for current app
automatically revoke permissions of your choosing to newly installed apps
I'm glad to get this functionality back on my device, and happy that it's easily accessible in the Play Store. Grab it below!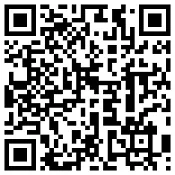 Download: Play Store