Quick Tip: How to fix the "Internet connection is slow" message on your Samsung Galaxy Note 3
The Samsung Galaxy Note 3 is one heck of a device, but it isn't without its share of problems. Through questionable build quality and software oddities, the Galaxy Note 3 shows that even the best devices aren't perfect.
The latest problem I've been facing on my device is caused by a software feature that automatically disconnects your device from a slow internet connection and reconnects it to faster one. Normally, this wouldn't be a big deal: if your WiFi network was slow, it would just transfer you to your cellular network until the connection gets back to speed. But if you're like me and you don't live in an area with usable cell networks, the feature just cuts your internet off completely until it reconnects a few minutes later.
A quick look around the internet revealed that I'm not the only one suffering from the issue, so here's the incredibly simple way to fix the problem.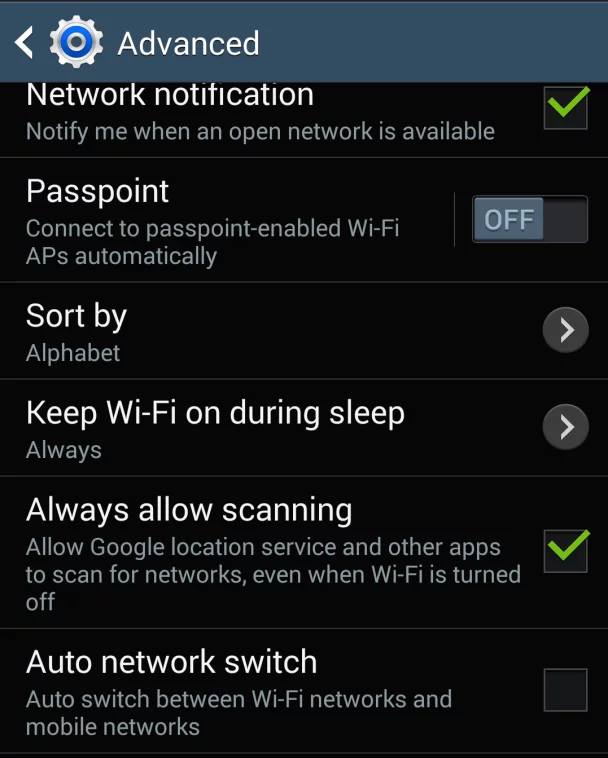 To disable the feature and save yourself the trouble of having to wait for your device to reconnect to the WiFi network every few minutes, just head on over to your Settings app. Once there, make sure you're in the Connections tab; tap WiFi, your Menu key, and Advanced in the context menu that pops up; and uncheck the box that says "Auto network switch."
This will disable the "Internet connection is slow" message that appears under the disconnected SSID and will allow you to use WiFi without being disconnected. A simple fix for a simple problem.
Let us know how it works for you, and be sure to hit up our Samsung Galaxy Note subforum for more discussion on Samsung's latest phablet!