HTC EVO 4G LTE Android 4.3 / Sense 5 update delayed until February next year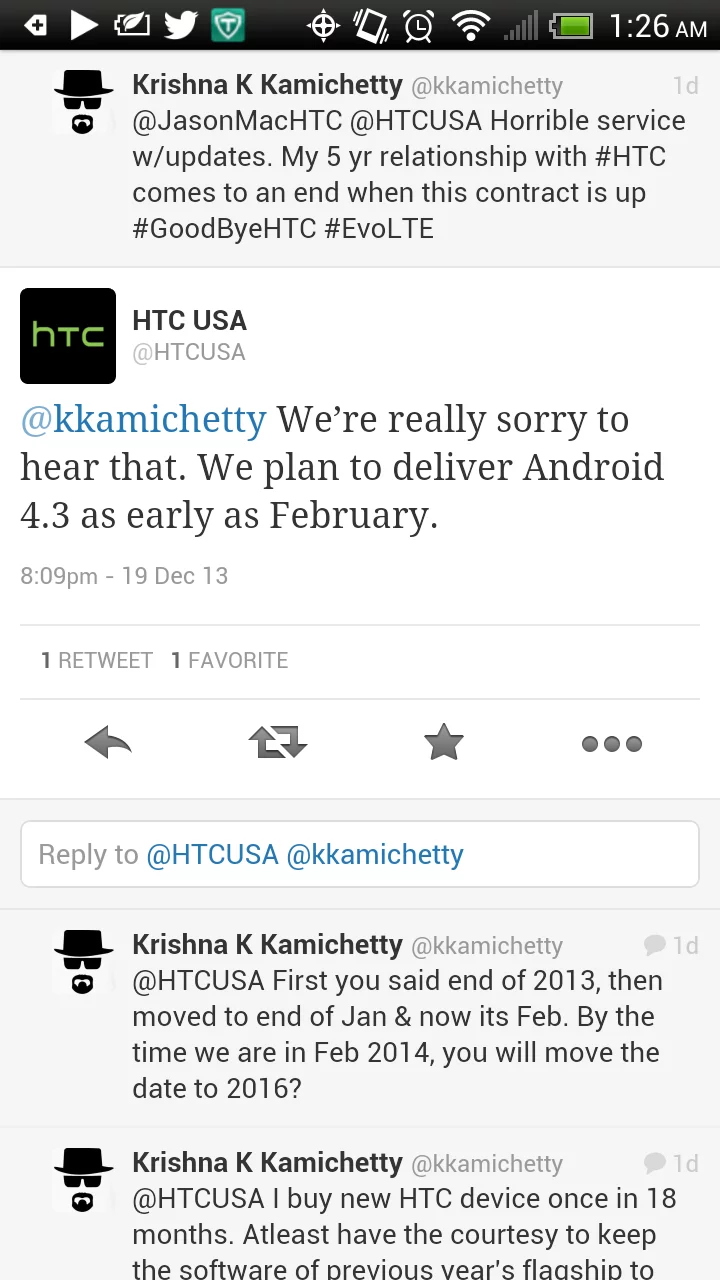 Back in October, we reported on a tweet from HTC USA president Jason Mackenzie, in which he promised that the HTC EVO 4G LTE would be updated to Android 4.3 and Sense 5.0 by the end of this year. Unfortunately, it looks now as if HTC can't keep its promise, and has pushed the much-anticipated software update back to February 2014.
This latest info comes courtesy of HTC's official account, which means that HTC's social media team has gotten the OK from the company's PR arm to promise this timeframe to consumers.
While this is disappointing indeed, perhaps HTC needs the extra time to iron out some bugs and other kinks. Since HTC doesn't exactly have the best track record regarding bug-free updates, I'd personally like to wait a bit longer for an update, rather than get one that breaks a bunch of stuff. On the other hand, if this update ends up being as buggy as some of the updates in the past, I think we'll all have a bit more justification for our anger, given how long this is taking HTC.
Thanks, Luis!