New charger for HP Chromebook 11 appears on Google Play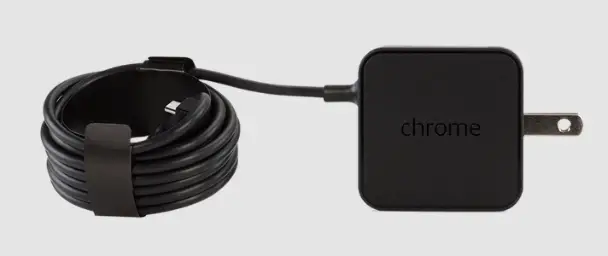 In a follow up from our post a few weeks ago regarding the suspension of HP Chromebook 11 sales due to charger overheating issues, it looks as if Google finally has a solution in place: a new charger for the Chromebook has just made its way to the Google Play Store for $19.99, although it's still listed as "coming soon."
This charger has the same  3A /5.25V as the original micro-USB charger that was included with the Chromebook, but it is Chrome-branded this time and definitely looks different from the original. So hopefully all issues have been resolved.
HP Chromebook 11 owners are still advised not to use the chargers that came with their devices, and Google still hasn't formally announced when they can expect replacement chargers. Sales of the Chromebook 11 are also still suspended, probably until Google can finish replacing all of the original chargers – a daunting feat, given how many warehouses probably contain the device right now.
In any case, it's good that a solution has been discovered and is currently being implemented. Let's just hope it doesn't take too much longer for things to go back to normal.
[
Google Play
]