Nokia Lumia 520 first impressions
Last week, Microsoft started selling the Nokia Lumia 520 again after a long hiatus – and at a $40 discount, to boot. I took advantage of that deal and my phone arrived today.
I promised that I would write up some first impressions about the device in my forum post about it, so here they are: I've had the phone for six hours and I'm ready to run down some of my initial impressions on Nokia's latest budget handset.
As a quick reminder, the device comes with a 4-inch display with a resolution of 800 x 480, a Qualcomm Snapdragon S4 at 1GHz, 512MB of RAM and 8GB of storage, and a 5MP rear camera. Inside is a microSD card slot for storage expansion, should the 8GB of internal storage not be enough.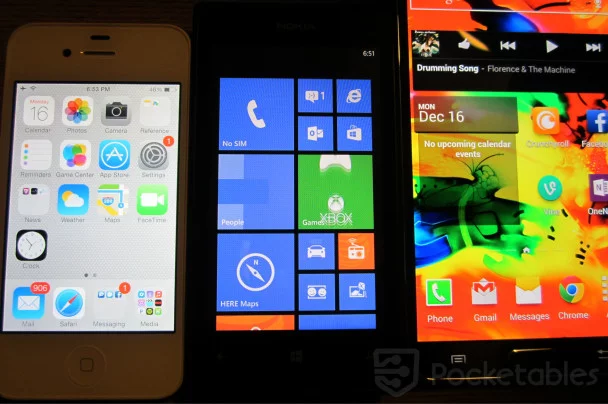 The Lumia 520's screen is much better than I expected. The brightness is lower than most other phones, though it's bearable for most situations. The color accuracy and reproduction is very good, though, and it surprised me to see such a quality panel on a phone I hardly payed anything for. Touchscreen sensitivity is also very responsive.
I only have one complaint with the screen, and that is the lack of an oleophobic coating. Fingerprints are a serious problem on the glass panel, and wiping your fingers across grease and leftover fingerprints is a very bad feeling. But to put it in perspective, this is a budget phone with a beautiful, responsive touchscreen; fingerprints are a minor setback in the overall purpose of the device.
Performance is another area in which the Lumia 520 excels. Windows Phone has never been about the most powerful specs – it's all about the experience for Microsoft, and the Lumia 520 doesn't disappoint. Swiping, scrolling, launching, browsing – everything on Windows Phone is as smooth as silk, including games from the Windows Phone Store.
Aside from the oleophilic screen, the Lumia 520 doesn't feel like a budget device. A premium weight, soft-touch back, and snappy performance makes the device feel almost like the highest-end Lumia available.
I'm very interested to see how a budget-oriented device will run the same operating system and apps that are available to higher-end Windows Phone devices. Based on my initial impressions, I think the Lumia 520 will do fairly well – but only time will tell.
If there's anything you'd like to know about this phone, let me know in the comments. I'll be testing it thoroughly in the next few weeks and will write a review soon.