Poll: Should Sprint buy T-Mobile?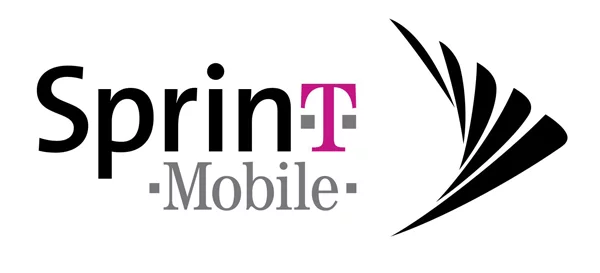 Last Friday, the rumor mill started spinning again about someone else gobbling up T-Mobile. This is due to a Wall Street Journal report, which states that the CEO of the Japanese carrier Softbank, which owns 80% of Sprint, might put in a bid of $20 billion for T-Mobile. Since this news saw the light of day, I've read more analyses and editorials about the matter than I care to admit – so here's the scoop.
Why this deal might not happen
First, let's talk numbers: AT&T offered a cool $39 billion for T-Mobile several years ago, when the carrier was losing money and subscribers left and right. In comparison, T-Mobile is once again profitable and, in recent quarters, has gained more postpaid subscribers than AT&T, Verizon, and Sprint combined. If T-Mobile was worth $39 billion back then, then $20 billion today almost seems insulting.
The FCC made it quite clear when it blocked AT&T's attempted acquisition that the US needed four major players in order to remain competitive. While a Sprint acquisition of T-Mobile would still place the newly formed carrier underneath AT&T and Verizon in terms of subscriber count, it would eliminate a fourth viable national option for many consumers. One only needs to look across the border to Canada to see how well a three-carrier system has worked for others; the Canadian government is actually trying to build a fourth carrier because of the lack of competition turned out to be harmful to consumers.
Many pundits point out that CDMA and GSM are incompatible technologies. While this is true, LTE is the way of the future, so this is not a big deal. More concerning here is the lack of compatibility of Sprint's and T-Mobile's spectrum. While both carriers do hold some similar 1900MHz licenses, Sprint also has 800MHz and 2.5GHz, while T-Mobile has 1700/2100MHz AWS spectrum, with a possibility of adding 700MHz due to a potential upcoming spectrum acquisition. Simply put, this would be a nightmare for network engineers, consumers, and handset manufacturers alike. (The Nexus 5 is currently the only device that works on all of Sprint's and all of T-Mobile's various spectrum holdings.)
T-Mobile is also shoring up lots of cash for a big spectrum acquisition, is rapidly building out HSPA+ and LTE, and generally does not seem to be doing the types of things that a carrier would do if it were looking to be acquired.
Why this deal might happen
Softbank is obviously not shy about spending money. It recently spent $21.6 billion to acquire a majority stake in Sprint. It also recently purchased a $1.26 billion share of Brightstar and a large portion of the Finnish game maker Supercell for $1.5 billion. It doesn't seem outside the realm of possibility that Softbank could throw another $20 billion toward T-Mobile, especially given the aspirations of Softbank to one day be bigger than Verizon.
Given that Sprint already owns a ton of spectrum, it's a given that if this deal were to go through the new carrier would have to give something up. This might make the hodgepodge of spectrum mentioned above a little more manageable.
AT&T is a lot bigger than Sprint. AT&T's acquisition would have put it ahead of Verizon in terms of subscribers, while a newly-merged Sprint and T-Mobile would still leave it the smallest of the top three carriers. Perhaps the FCC would look more favorably on this.
Some analysts say that when AT&T offered $39 billion, T-Mobile was really only worth about $19 billion – AT&T was paying a premium to create a GSM monopoly. If that's the case, then $20 billion today seems a bit more reasonable, although still slightly undervalued.
Deutsche Telekom has long been vocal about wanting to get out of the US market. However, it has been largely silent as T-Mobile has been on a huge upswing of late. This could indicate a renewed interest of DT in the United States, so this point could go either way.
Given all of this, what do you think? What would you like to see happen? Would an acquisition of T-Mobile by Sprint be the best thing for consumers and for both carriers, or are you opposed to this deal?
Take part in our poll below, and then let us know the reason for your vote in the comments.
[
Wall Street Journal
]