Top 10 Sprint/HTC posts of 2013 on Pocketables
The new year is almost upon us – what better time to look back at 2013, reflect on the past, and look forward to the future?
At Pocketables, our staff of gadget geeks writes about everything from rooting Android phones and tablets to getting the most out of Chrome OS, and everything in between, including the Chromecast, Sprint, T-Mobile, Samsung, and even the occasional Apple and Microsoft product or tip.
So over the next couple of days, be on the lookout for some top ten lists – the ten most popular posts in certain categories, based on traffic from throughout the previous year. These are not the posts that we think are the best, but the ones that our readers like the most.
To kick things off, we'd like to give a nod to our readers who have stuck around since the Good and EVO days: here's a look at the top 10 Sprint and HTC posts of 2013, based on traffic.
After a series of OTA updates that saw the original HTC EVO 4G, the EVO 3D, the EVO Design 4G, and the EVO 4G LTE get Sprint's Connections Optimizer app, it was time last February to take a closer look at what the app actually did, and how useful it really was.
My ultimate verdict? Sprint Connections Optimizer might be OK for the more inexperienced people, and it will certainly help Sprint clear up some space on its overly congested 3G network. But honestly, most Sprint customers can find much better apps that will manage what this app is supposed to do.
If you were angry enough about the current state of your Sprint service – or lack thereof – then you might have been interested in what one group of disgruntled Sprint customers tried to accomplish back in June. Apparently a class action lawsuit against Sprint was/is in the works, in response to failed promises of 4G from Sprint, along with potentially deceptive marketing practices. It's unclear what progress has been made so far, but the website for the lawsuit is still taking down the names of interested people.
Restoring an Android device to stock is one of the first things potential root users wonder about: "If I root it, can I return it to the way it was?" There are several ways to do this, but Paul looked at HTC's ROM Update Utility (RUU) last March.
As Paul mentioned in this related article published a few days after #8, there are many different types of bricked HTC EVO phones. Luckily, we compiled all the latest knowledge available at the time to help users recover from soft bricks, hard bricks, and everything in between.
Although 2013 was many things, one of the impressions I got was that it was primarily a year of disgruntled Sprint customers. That's why, when Pocketables reader Joe wrote in to ask how many of you have made the jump from Sprint to either Verizon or AT&T, I decided to turn it over to you. What resulted was a very interesting conversation in the comments on both the pros and cons of the biggest wireless carriers in the US.
Back in December 2012, Paul wrote about having to install a Sprint Airave 2.5 just to receive phone calls. Between then and April 2013, he had several months of nearly-stable phone service, with plenty of interesting problems that you just wouldn't expect to see. As it turns out, he wasn't alone.
Pocketables reader m03sizlak wrote to us back in April about his experiences so far with the HTC One on Sprint. He was having some serious problems with the capacitive hardware buttons, and judging by the comments, so were many of you.
HTC used to be the premier Android manufacturer – it actually made the first Android smartphone, the T-Mobile G1, and then revolutionized the Android smartphone market all over again with the release of the original HTC EVO 4G.  But after a series of bad decisions, lots of people seem to be losing faith in the smartphone manufacturer – even some diehard fans like you and me.
Pocketables reader Matt H. just sent us a message about his experience using an aftermarket 2.1A charger with his brand new HTC One, only to find his phone unresponsive, presumably damaged by the charger. His experience led to one of the biggest controversies of the year for Pocketables, and while it's impossible from this reader's story to determine whether his aftermarket charger was the ultimate cause of the phone's demise, at least one other person has experienced something similar.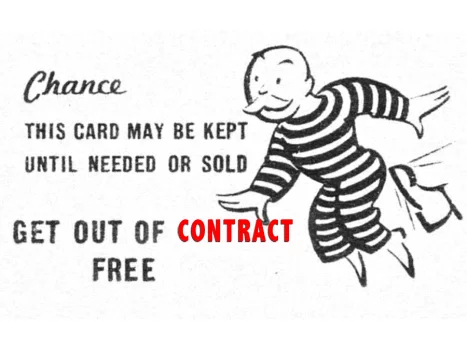 It's no secret that Sprint has had a rough year, and judging from the amount of traffic our most popular article received, a lot of you are fed up. When Sprint adjusted its contracts last summer, most of the changes were not in the customer's favor. Some of you managed to get out ETF-free, but many did not. Even though we are well past the time when customers should be able to dispute such contract changes and get out ETF-free, this post is still getting new comments each week from people desperate to leave Sprint.
If you find yourself in this situation, be patient – T-Mobile just might make it a little easier very soon.