HMDX Craze Bluetooth Ear Buds review
The HMDX Craze Bluetooth Ear Buds are soon to be offered from HMDXaudio. I picked up a pair at CES 2014 and just got a chance to sit down with them and see how they turned out.
If you were not aware, HMDXaudio and JAMaudio – makers of my favorite little portable Bluetooth speaker of all time (the HMDX Jam) – have parted ways; however, they were still booth-mates at CES, so I'm guessing the split was on good terms. Each was offering some new spin on audio products this year, with the Craze being one of the lower end wireless sets offered by HMDX.
As with all Bluetooth headsets these days (it seems,) they've thrown in the ability to take calls and skip tracks from the headset.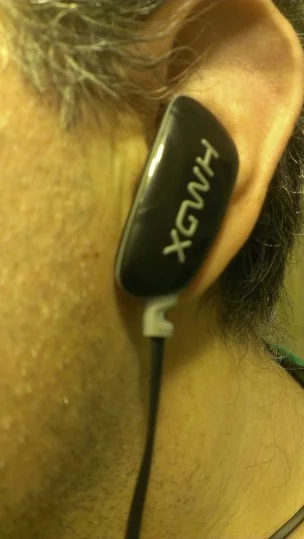 For being marketed a lower end unit, they sound pretty good, and with a price point of around $39, they're what you'd expect audio wise in units in the $80 range last year. Time marches on and things get better and cheaper, I guess.
The fit of these things is phenomenal. The look, not so much. The floppy neck cord looks sloppy and is noticeable when you're doing anything. Other Bluetooth ear bud manufacturers have solved this by using a small cable clip, teeny tiny piece of plastic, so I don't know why HMDX didn't do this. If you don't secure the wire slack properly, it gets yanked out by baby overlords.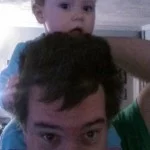 The other thing I wonder about is that there is no tactile option for the buttons on the side. I'm no Matt Murdock, but there's really no tactile indicators of which button you're pressing. A simple bump on the middle button would suffice – especially if you're working out, trying to figure out where you're at blind on a control piece is problematic.
The rechargeable battery lasts for about four hours, which is OK but not particularly great for a day's worth of tunes. The bass reproduction sort of reminds me of some old BOSE speakers I have, which sound like they're making bass but there's not much thump behind it.
These seem to be marketed at teens and younger adults judging by the online instruction booklet. My review units did not come with printed instructions, so I'm guessing they're still working on that booklet especially with the spelling errors that are in the online version at the moment.
Putting these up against the BlueBuds X or the Jabra SPORT Wireless+, they fall short on performance and design. The price is where they do stick up for themselves, and I don't think you'll be disappointed at the MSRP, less so at whatever it ends up being when they've been out a month or two.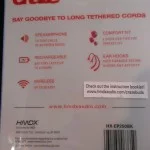 I think these are probably the perfect headset if you're looking to find something as a gift for a kid or someone who isn't a crazed audiophile, although I should restate that the sound is actually pretty good on these. If the price range gets into the $29 range, I know what some of my relatives are getting for birthdays and Christmas.
These should be available in spring of 2014.