HTC US President Jason Mackenzie publishes open letter about the HTC One KitKat update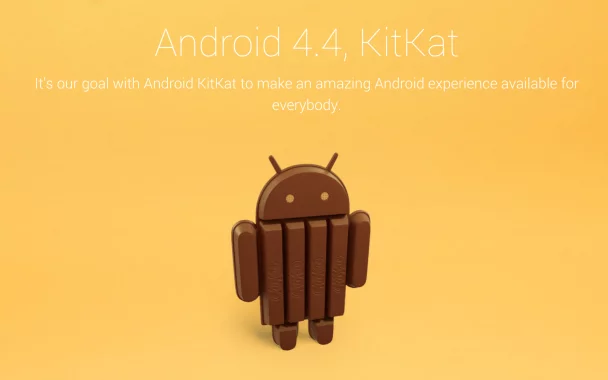 Remember how HTC promised back in November that the HTC One would be updated to Android 4.4 KitKat by the end of January? Well, we know that KitKat is almost here, but according to the latest from HTC US president Jason Mackenzie, it looks like HTC will miss its self-imposed deadline by a couple weeks.
Mackenzie wrote a very long letter explaining why, which appears in full below. I appreciate the honesty and transparency, and a couple weeks isn't that much more (we've already waited this long, right?). But on the other hand, HTC is also calling attention to a pain point that almost every Android enthusiast endures: delayed updates. Sigh.
Team HTC One,

We've always been inspired by our customers, and because of our legacy as a pioneer of smartphones, we are fortunate to have the most technology-savvy, discerning, and passionate customers in the industry. While we continue to be a leader in Android innovation and having done 'ok' with software updates, we recognize that 'ok' is not good enough.

Starting with Android 4.3 (Jelly Bean) last year, we set out to be a leader in delivering the latest software and were successful in quickly rolling out Jelly Bean for the HTC One. With the release of Android 4.4 (KitKat), we embarked on a mission to push KitKat to our HTC One customers across the US and Canada within 90 days of Google's official release of the software.

Additionally, we felt it was important to be as transparent with you as possible, which is why we launched the Software Update page to let you know how the process works, and to keep you up-to-date with our progress.  We're excited by the conversation this has generated in the HTC community.

As we approach the 90-day mark, we are getting closer to delivering KitKat and the finish line is becoming more clear.  We are currently in the certification phase across all of our carrier partners in North America, and they share our enthusiasm for getting this software in your hands.  That said, the software development process does not always follow a linear path and we know today that we will miss our self-imposed target.  The good news is that we won't miss by much as, it shouldn't be more than one to two weeks to complete each of the carrier versions of the HTC One.

The challenge we gave our teams, in cooperation with our carrier partners, has taught us a lot that will allow us to improve on our upgrade delivery in the future.  We remain resolved to provide timely updates and to be transparent about the process and status of our efforts.  Supporting our customers is a major priority for us and we thank you for your support of HTC!

Jason Mackenzie
President, HTC Americas

Go Seahawks!
[
HTC
]